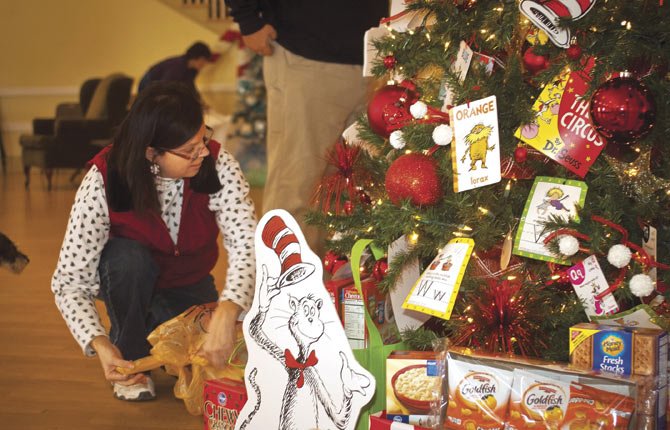 A Dr. Seuss-themed "Reading Tree," donated to the Festival of Trees by XiZeta, was, voted "Peoples Choice," and also yielded the highest price of $2,500 at Friday's auction. The tree was donated to Columbia Crest Clinic.
The auction was sponsored by Columbia State Bank. The tree donated by MCMC employees netted the second-highest price at $2,400 and was donated to Families First. It had a young families theme. The event netted about $26,000, according to Ann Copper of the health foundation.
A total of 27 trees were donated and auctioned off. Copper said attendance was down a bit as a result of the snow storm, but still full. Average tree price was $922.
Proceeds are divided between two foundation funds, the Celilo Cancer Center fund and the Breast Health for Strong Families Fund.