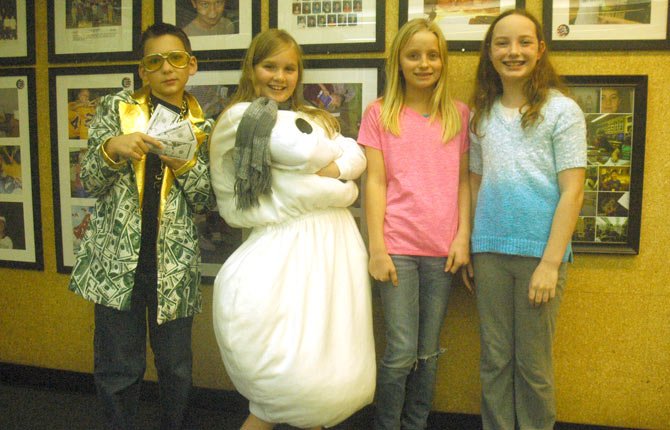 Dry Hollow Elementary fourth and fifth graders will present the musical "The Runaway Snowman" by Jill Gallina in two free Monday, Dec. 16, public performances.
Shows will start at 12:20 p.m. and 7 p.m.
After waiting half the winter for snow to fall, Robin joins the other children of Centerville in building snowmen in the hope of winning a prize for the best decorated entry.
But Robin's entry, Happy, has something special that catches the attention of Freddy Fasttalk, an entertainment promoter.
The characters of Robin's mother and the narrator complete the speaking parts.
The rest of the fourth and fifth grade cast joins in as the narrator and on the musical numbers.
Courtney Kiser directs the speaking parts and Mark Kendrick the musical portions.
"It has really cool music," said Zora.
"We're going to be split into two casts," Jasper explained.
"It's been a lot of fun doing it," said Kennedy, "and a lot of hard work."
"There are a lot of funny parts, so be prepared to laugh," added Alex. Kiser said the students are bringing a lot of musical talent to the performances.