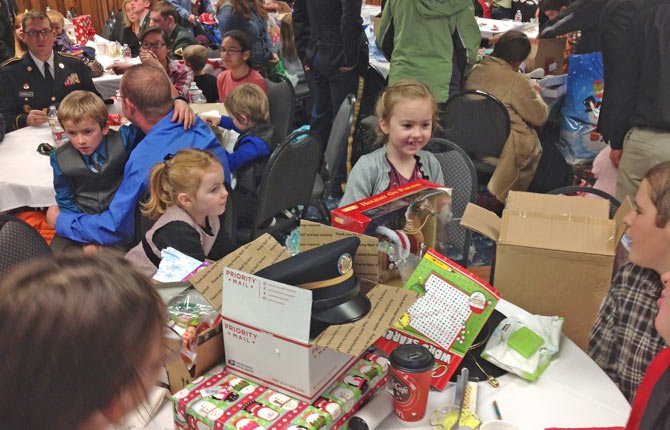 OREGON NATIONAL Guard's Alpha Company 3-116 Cavalry, based in The Dalles, celebrated Christmas Dec. 7 with a party at the Shilo Inn catered by the Portage Grill.
In attendance were 49 families with children and a total of 127 soldiers. Only two families were unable to attend due to snowy weather.
Generous community members donated presents for the 104 Guard children, including a tool set, Legos, bicycles and gift cards.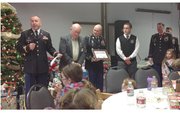 "We had one of our award winners who not only decorated the whole banquet room, but donated numerous gifts," said Carol Roderick, who helped organize the event. Seven Seal awards were given to individuals and businesses that have significantly impacted and supported the troops.