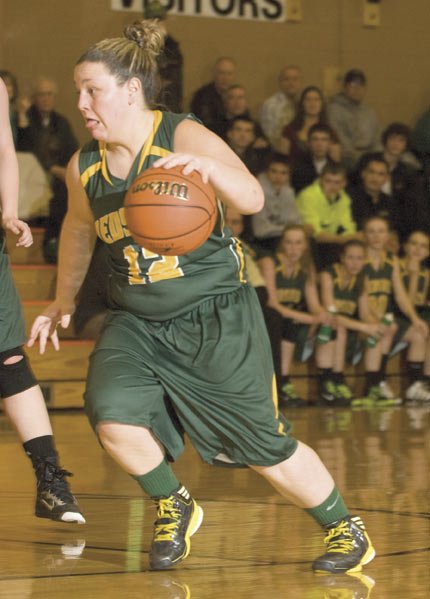 If they can hold an opposing team to less than 32 points, chances are the South Wasco County Redsides could work their way to a win.
SWC got another gutty 12-point scoring effort out of Zoe Morelli, and it broke open a fourth-quarter tie with a 9-5 output in the final eight minutes of play to stake claim to a 35-31 victory over Lyle-Wishram.
"I thought the girls played hard, but our execution could have been better," said SWC head coach Ron Townsend. "It was good to see the girls compete down the stretch."
From the looks of the early developments, it looked like the Redsides were about to run away with a blowout victory, as they reeled off scoring runs of 11-5 and 11-6 in the first two quarters to jump ahead 22-11 at the break.
However, the Cougars, who were led by Suzanne McConville's 13 points, kept themselves afloat using a 15-4 roll to even the score at 26 entering the final frame.
In addition to Morelli's efforts, Molly Foreaker tallied seven points, Joy Kelly went in for six and Roxanne O'Neal swished five points to the scoresheet.
Now riding a two-game winning streak to start the season, the Redsides (2-1 overall) look to continue their momentum in a home game versus Portland Lutheran at 6 p.m. Friday.
At 3:30 p.m. on Saturday, SWC travels to play Perrydale.