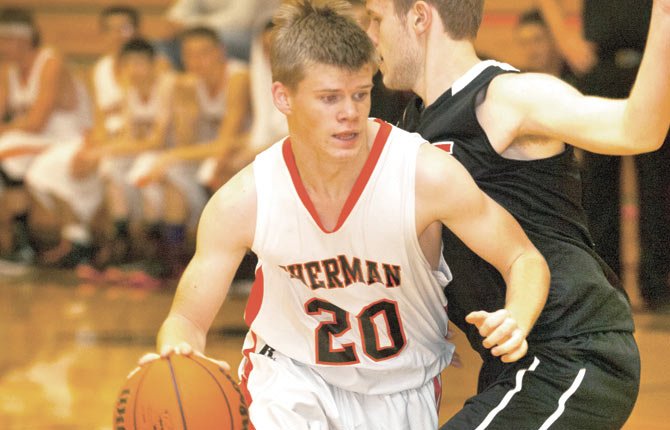 Down nine points at the break, the Sherman Huskies scratched and clawed their way back to a three-point lead midway through the third quarter, but could not hold on, as Lyle-Wishram used a 16-7 rally in the final frame to post a 54-43 victory Saturday in a non-league boy's basketball matchup in Lyle.
"I'm very proud of the effort put forth by the team, but we need to concentrate on executing down the stretch, both offensively and on defense," said Sherman coach Bill Blevins.

The Cougars used the opening 16 minutes of action to stake themselves to an early advantage, as runs of 15-10 and 15-11 gave them a 30-21 halftime cushion.
After some adjustments in the locker room, the Huskies inched their way back into contention with a 15-8 outburst to make the score 38-36 entering the final quarter.
With the contest still undecided, the Cougars were able to hold off Sherman's furious rally using a 16-7 run to roll to an 11-point home win.
Lyle hit on 20 field goals, three from long range, and added an 11 of 14 split from the free throw line.
On the Husky side, Austin Kaseberg paced the offense with 22 points, and Nick Coleman was good enough for nine points.
All told, the Huskies nailed 16 baskets, six from 3-point range, and they hit on 5 of 7 from the charity stripe.
Sherman (2-3 overall) hosts Riverside at 7:30 p.m. tonight.
After that, they head out to the two-day Compass Classic in Triad for an opening game at 3:30 p.m. versus New Hope Christian.