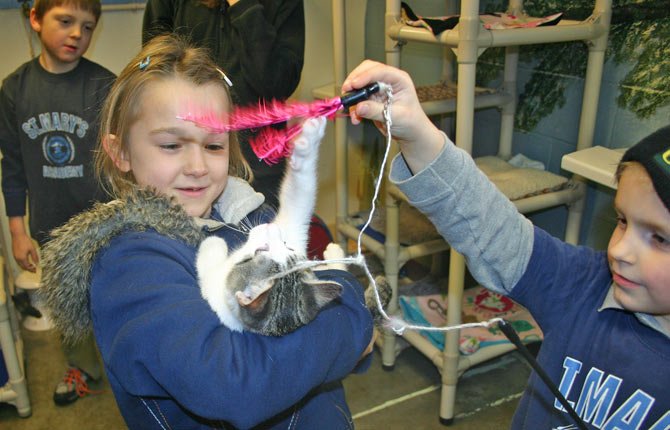 In its second year running, St. Mary's Academy's monthly community outreach program is continuing to grow.
The second Thursday of every month, the entire student body puts down pens and pencils to embark on a different service project, whether it be making Christmas cards for nursing home residents or helping Home at Last care for their animal friends.
"We want to bring students' focus to helping others and to figuring out how to touch other people's lives," Principal Kim Koch told The Chronicle.
All 170 students belong to "family groups," composed of an eighth grade leader and one representative from each lower grade.
"Being in these groups allows them to form relationships across the grade spectrum and helps younger students realize that older kids aren't actually so big and scary, but people they can go to when they need advice."
Among those organizations that students visit are Head Start, St. Vincent de Paul, OCDC, St. Peter's church, Odd Fellow's Cemetery and Meals on Wheels.
"At Head Start and OCDC, our students play games with the children or read to them," Koch said. "If there's a local organization that needs our help, we're more than willing to pitch in, and we're always looking for more places to go."
"It's just our way of saying 'thank you' to our local community," she said.