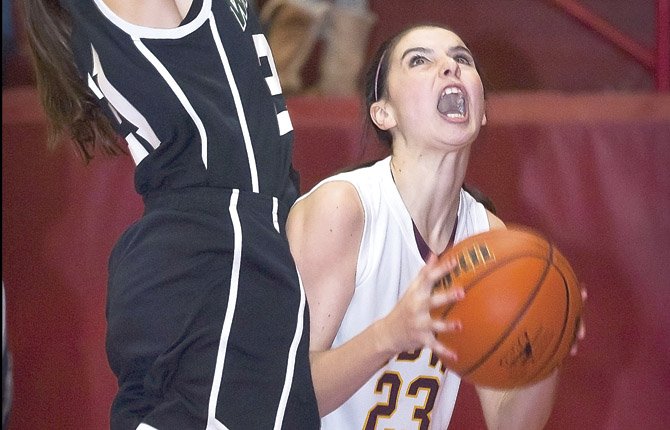 Emily Bailey scored 19 points, Olivia Starks added 14 points and The Dalles Wahtonka girl's basketball team won its second consecutive game in a 64-24 victory Saturday over David Douglas in a makeup game at Reynolds High School.
For the second game, the Eagle Indian defense held its own.
"The intensity level was a lot higher in this game," said TDW head coach Dan Telles. "We were strong on the defensive end. We created a lot of opportunities in our half court sets, playing man-to-man. The girls were anticipating lanes, as well as anticipating the steals and getting out into the breaks in transition. We scored a lot of transition points."
The first three quarters wound up making the difference in this matchup, as the Tribe worked an 18-3 run in the first quarter. TDW extended its lead with a 14-7 run to lead 32-10 at the half.
Bailey scored 15 of her 19 points in the opening stanza, while Starks and teammate Katie Conklin did their damage in the second half.
Starks added 10 of her 14 points in the third, and Conklin poured in six of her 10 points in the second half. Brooke McCall filled her role with six points for the game, as the Eagle Indians hammered home 27 field goals, two from long distance.
TDW broke David Douglas' backs using a 20-3 rally to lead 52-13 with eight minutes left in the game. David Douglas ended the game with its most points 11, but TDW still padded its lead with 12 to produce the final margin.
TDW (2-0 overall) are in Cleveland tonight. At 5:30 p.m. Friday, the Tribe hosts Sandy.