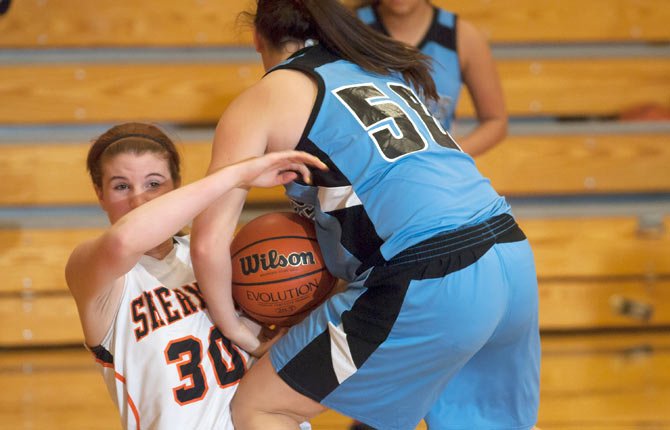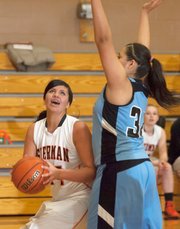 Katie Poirier and Janet Guzman each grabbed double-doubles and the Sherman Huskies denied 3A Riverside by a 51-48 margin in Tuesday's non-league girl's basketball game in Moro.
Sherman coach Steve Kaseberg had nothing but high praise for his group, showing the moxie to bounce back after a disappointing weekend in Washington.
"It was our most complete game, start to finish, so far this season," Kaseberg said. "The kids played four complete quarters with great intensity and energy. It was a total team effort and a huge confidence builder for the program."
After falling behind 12-9 through the opening quarter of play, both Sherman and Riverside dropped 15 points apiece in the second frame, as the Lady Pirates enjoyed a 27-24 cushion at the break.
In the second stanza, the Huskies seized the momentum and found a way to regain control of matters with outputs of 17-12 and 10-9 to pull out the home triumph.
Poirier led the Huskies with 16 points and 10 rebounds, and Guzman chipped in 10 points and 11 boards.
Andi Harrison, showed her senior leadership with a handful of assists added to her 11 points.
"We executed our offense much better than we have in previous games," Kaseberg said. "Our defensive effort was awesome against a very good balanced team, and the kids did a great job on the boards."
Sherman (3-3 overall) are in Klamath Falls this weekend for tourney play.
The Huskies first play New Hope Christian at 2 p.m. Friday.