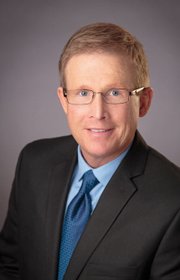 SALEM — Grower-owned cooperative Oregon Cherry Growers announced Dec. 12 that Danny Weeden, who has been with the company for nearly 10 years in the role of vice president and chief financial officer (CFO), has been promoted to executive vice president, general manager and CFO.
With his new and expanded duties, Weeden is expected to be dividing his time even more between Salem and The Dalles, a Cherry Growers representative said.
In his new position, Weeden will manage operations in addition to finance, IT and supply chain functions for the cooperative, which supplies fresh, maraschino, dried and frozen sweet cherries, blueberries and other fruits to customers worldwide. This new position was created following the announcement that Steve Travis, current vice president of operations, will retire this year after 25 years at the company.
Weeden has more than 30 years of experience in the food industry, managing multiple department functions including finance, sales and marketing, and operations. Throughout his career he has held senior positions with juice and fruit processors Olympic Foods and Seneca Foods, and food service snack foods supplier Chef Reddy Foods.
"Danny has made many significant contributions to Oregon Cherry Growers over his tenure, including helping drive our cooperative's financial performance, and I am confident he will continue to help us meet our growth and business goals," said Tim Ramsey, president and CEO.
"His prior experience in sales and operations positions, coupled with his deep understanding and familiarity of the company's business, makes him an ideal leader for this role."
Online:
www.orcherry.com.