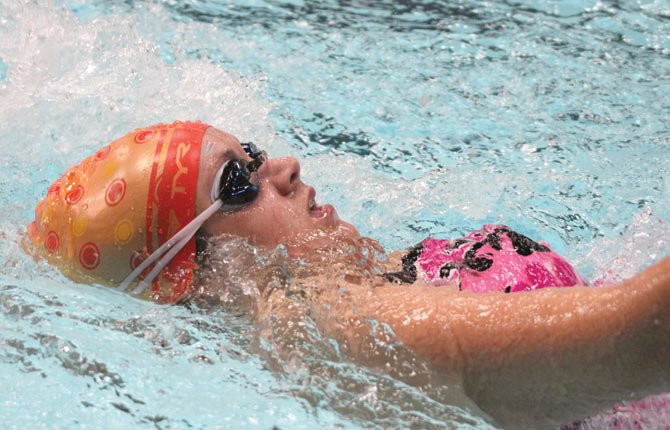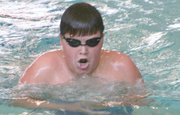 Mother Nature has wreaked havoc on The Dalles Wahtonka swim team, but she relented enough for the squad to participate last weekend for its first meet at the River City Invitational hosted by Scappoose High School.
In all, there were 15 top-3 outcomes and first-place finishes from Andrew Clifford, Erin Nelson, Ming Ou and one each from the boys' and girls' 200-yard relay teams.
This was a major flip to the script to what Tribe coach Scott McKay saw from his varsity group at this meet a season ago.
"We did much better than last year with the girls coming in second and the guys coming in third out of eight and seven teams, respectively," the coach said. "They are smaller schools, so the competition will be much greater in our district with Pendleton and Hood River. But, the meet was a good start."
Nelson, a two-time reigning state qualifier, chalked up three top performances, two as an individual.
The Eagle Indian senior cruised past the field of participants in the 50-yard freestyle where she clocked in at 27.28 seconds, and she opened eyes again in her try at 100-yards with a marker of 59.97.
Nelson, younger sister Molly Nelson, Bri Stavaas-Jamack and Allie Wood teamed up for first place in the 200-yard freestyle relay with a time of one minute and 55.68 seconds.
Allie Wood picked up fourth place in the 200 individual medley at 2:45.70.
Hannah Weeks was good for third in the 50-yard freestyle with a 31.37, and both Wood (1:13.68) and Weeks (1:17.20) wound up in the top-4 swimmers in the 100-yard butterfly.
Along with Erin Nelson's time in the 100-yard freestyle, Stavaas-Jamack added a third-place output with a 1:04.95.
She followed that up with second place in the 100-yard backstroke where she touched the wall in 1:11.90, a step ahead of Molly Nelson (1:13.17), who ended up in third.
"Bri swam well in her specialty of the 100 backstroke and Allie Wood swam a very good time in the 100 butterfly for this time of the season," McKay said.
While the girl's roster has plenty of grizzled veterans on board, Emily Peterson, Weeks, Victoria Little, Molly Nelson were a small sampling of the youth signed in for some good events this year.
"We have five new freshmen girls, with Molly Nelson and Hannah Weeks placing well in their first high school meet," McKay said.
Valley catholic staged a group showing of 295.5 for first place, a shade ahead of TDW, which racked up 230 points for second in the order.
Scappoose (197), Gladstone (134.5), Taft (133), Blanchet Catholic (132), Rainier (63) and Banks (20) completed the girl's swim placings.
On the boy's side of the pool, McKay had his two new additions, Connor Shortt and Clifford, show up in mid-season form.
Clifford staked claim to first place in the 200-yard freestyle with a time of 2:04.19, and he tacked on second place in the 100-yard breastroke with a rally of 1:16.72.
Clifford, a sophomore, added a trifecta to his slate as part of the 200-yard freestyle relay group along with Max McClennan, Ming Ou and Shortt that worked a 1:43.61 for a gold medal.
Christian Benson finished fourth in the 100-yard backstroke at 1:10.74, Shortt clinched third place in the 100-yard freestyle with a final ruling of 59 seconds and Ou rallied for fourth place in the 100-yard butterfly where he churned out a 1:03.93.
In the 50-yard freestyle, Ou secured first place in 24.89 seconds, and Shortt notched fourth with a marker of 25.89.
Rainier rose to the top with 290 points and Blanchet Catholic ended up in second place with 269 to the scoreboard.
TDW managed 168.5 points for third place in the standings, and Valley Catholic scored fourth with 160 points.
Taft (157), Gladstone (122.5) and Scappoose (740) rounded out the rest of the field.
"The boy's team did well," McKay said. "It was a good first meet for the season. We have a lot of work to do, but this meet shows that even with the loss of many good swimmers from last year, we may be a faster team with great potential."
TDW hits the drink once again for swimming action starting at noon Saturday for the La Grande Swim Invitational.