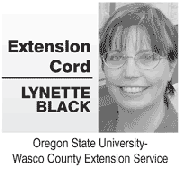 This is one of my favorite times of the year! I see the best in people rise to the surface during the holiday season.
Something about this season leads us to reflect on our lives and those who have been there for us. We also tend to think more of the other members of our community and desire to give something that will make their lives better. We want our friends, family and community to feel our love and commitment. Perhaps this year is the year to give the perfect gift — the gift of time.
Studies focusing on understanding what elements need to be present to ensure children are on the path for positive youth development consistently indicates the importance of caring adults in children's lives.
Perhaps then, the best gift is the giving of ourselves. Remember when we didn't have money to buy gifts and we would create "coupons" for our siblings and parents?
I remember making coupon books for my little sister that included certificates for filling in for her on a night she was responsible for washing the dishes, for cleaning her side of the bedroom too, and for playing games or doing activities of her choice with her. I made similar books for my mother. I was giving them the gift of myself — I was giving them my time.
There are many ways we can give the gift of our time to our community's young people.
With their parent's okay, we can cook or bake with our young neighbors or ask them to join us as we garden or work in the yard. We can teach them life skills they may not be learning at home and reinforce skills they are learning.
We can host fun nights such as: a game night where board games or charades are played (many board games and charades reinforces academic learning such as syllables, spelling, vocabulary, and math in addition to developing critical thinking skills); a movie night and add an element of discussion at the end which allows the opportunity for children to learn and practice articulation of thoughts and feelings; or a story night where we read a story to our young friends, lead a discussion, and/or act out scenes from the story.
The possibilities are endless.
Many organizations would appreciate the gift of your time also. Big Brothers, Big Sisters are looking for "Bigs" for several "Littles". They only ask for two hours per week of your time.
CASA needs advocates for children who have been removed from their homes due to safety and wellbeing issues.
The Next Door needs mentors to help high risk teens make a successful transition to adulthood.
The schools and Head Start are in need of volunteers to help with a variety of activities (including reading to children).
Last, but not least, the 4-H program is in need of volunteers to help with the camping program, afterschool program and the club program.
A gift of your time (be it small or large) is the perfect gift for our community's children!
Contact Lynette Ranney Black, OSU Extension Service, 4-H Youth Development at lynette.black
@oregonstate.edu or 541-296-5494.