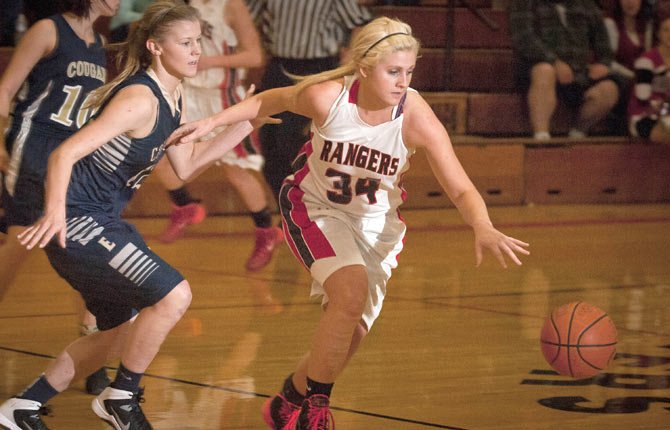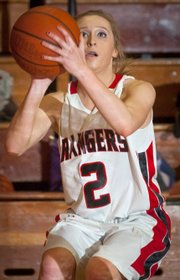 Alexa Macias scored 12 points, and Kelly Heemsah added 10 points and six boards to lead the No. 4 Dufur Rangers to a 49-41 win Friday in Big Sky Conference girl's basketball action in Dufur.
All told, the Rangers hit 18 of 38 from the field for 47 percent, including 9 of 16 shooting in the second half, as they turned things on from a 19-17 halftime lead and built a 34-24 advantage with a 15-7 run in the third quarter.
"We did really good," said senior forward Sammi Ghramm, who had eight points and five rebounds in 18 minutes of play. "We did a better job of executing our offense late in the game. We slowed it down and took our time, so it worked out really well in us getting the win. As we come together more on offense, we will be really good."
With six minutes and 24 seconds left in the third, the Ranger lead swelled to as much as 42-26, but then the Cougars used a 13-3 run to make it 45-39 with 25 seconds left in regulation.
Down the stretch, Echo managed one basket, while the Ranger duo of Macias and Teneille McDonald combined for 4 of 6 free throws to ice the game.
"It is a matter of us finding ways to win games with Taylor (Darden) out," Macias said. "We need to do all of the little things well and execute. We are getting there, but it is still early enough where we will work on our game even more to make sure we don't let other teams back in the game."
Tianna Ellis had seven points and two rebounds, McDonald added five and Montana Ferres hit on 2 of 6 shots for four points.
Echo made good on 17 of 45 shots for 37.7 percent, as Elizabeth McCarty led the way with 17 points, six rebounds.
Next up for the No. 4 Rangers (5-0 overall) is the 1A Hoops Classic Tournament in Portland at noon on Thursday, Jan. 2 to play Mitchell/Spray.