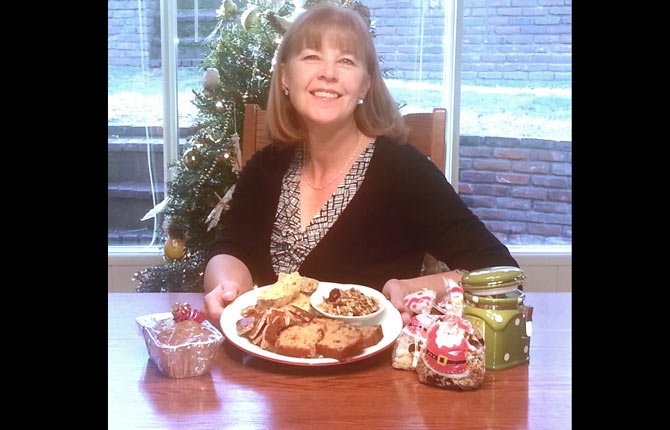 Maintaining a nutritious diet doesn't mean giving up all the foods you love at holiday time, says Tracy Dugick, registered dietitian and diabetes educator for Mid-Columbia Medical Center.
Document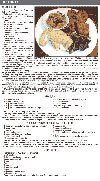 Dugick enjoys baking for the holidays and gives away some of her treats as gifts. Some involve lower fat and lower sugar options, others are more traditional favorites.
end up being pretty good treats," Dugick said. "And I do traditional things like spritz cookies." Spritz cookies are a butter cookie formed using a cookie press. "To me they're so small they're portion controlled … Instead of a huge cookie or piece of fudge, it's just one small piece."
Some ingredient substitutions can help reduce fat and calories, she noted. In a recipe for zucchini cinnamon bread (see recipes, A5), Dugick substitutes applesauce for half the fat. She also uses lower-fat biscotti and lightly sweetened granola recipes that are still flavorful. In her zucchini cinnamon bread she also cuts the quantity of chocolate chips from a cup to a half-cup and uses full-flavored, heart-healthy mini dark chocolate chips, which have less saturated fat. Their strong taste and smaller size also helps the smaller quantity go farther in the recipe.
"When a half-cup makes two full loaves, that's not very much," she said.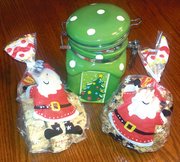 "I do things like lower fat items that still
Another trick with chocolate is to find recipes that use lower-fat, healthier cocoa powder, rather than baking chocolate.
"A lot of people can't tell the difference," she said. Dugick also has a particularly moist and flavorful cornbread recipe made with healthy yogurt and vegetable oil.
One lavish treat Dugick still enjoys making is the Toffee Butter Crunch recipe from the Better Homes and Gardens Cookbook. But instead of cracking large chunks of the candy, she breaks it into bite-sized pieces — another means of portion control.
"I like the science part of it," Dugick says of candy-making, "why things happen the way they do. What's chemically happening in the food to make things happen.
"There's a reason you measure, there's a reason you sift, salt has a function, as do all the other ingredients — although usually you can get by with a little less salt."
At the same time, home-baked breads and baked goods usually have lower sodium content than processed and prepackaged varieties.
Holiday party buffets can be another challenge, both for those putting them on and for those trying to keep a rein on their calorie intake.
For party hosts, Dugick suggests offering a selection of health-conscious options along with the usual richer fare.
"You could do a little of both, include some veggies and hummus — it's still good for you, yet tasty and festive," she said.
Dugick also has a favorite shrimp dip she likes to serve with low-fat or low-sodium crackers. It's a mix of shrimp, cocktail sauce and cream cheese to taste.
But don't overdo the buffet table, she suggests. While many people do have special dietary restrictions and it's a good idea to offer a variety of option, they don't have to be extravagant.
"People come to socialize — that's what it's all about."
As a party-goer, she suggests a couple of strategies to avoid over-indulgence. Try eating a healthy snack ahead of time to reduce appetite at the party. Or scout ahead on the buffet table to see what's there and choose a few, not all, of the most appetizing choices.
"You don't have to take one of everything, if you're trying to maintain during the holidays — and that's really what it's all about," Dugick said. "It's really about choosing the things that you really like and being more mindful."
She suggests the same philosophy for home baking: Focus on a few favorites rather than many different items. It's not only a way to reduce the intake of sweet holiday treats, but also to have more time for friends, family and relaxation over the holidays.
Not every strategy will work for every person, she said.
"All kinds of things work for some people and not others — practice leaving a bit of food on the plate, or practice saying 'OK, I'm done.' Or try using smaller plates and not filling them up until they are piled high."
The trick is to find what works for you.