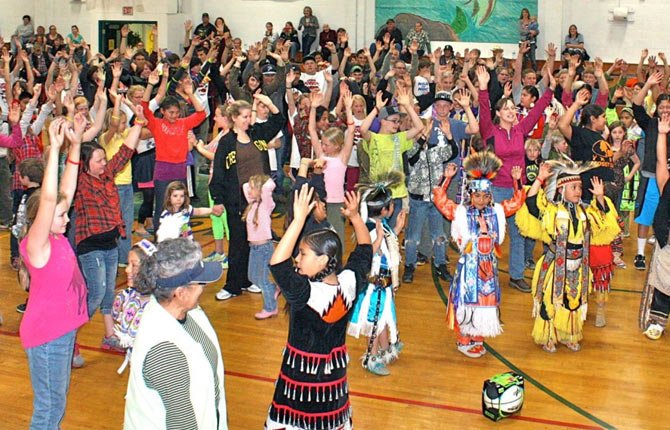 The Wasco County Cultural Trust Coalition awarded $5,925 in grants to six Wasco County organizations for projects related to the arts, heritage and the humanities.
The recipients are the Columbia Gorge Arts and Culture Alliance, for the creation of a Gorge Arts and Culture Map; the South Wasco County School District, for organizing the Redsides Pow-wow; The Theatre Company of The Dalles, for funding the Missoula Childrens Theatre; Main Street Mosier, for the Sharing Our Gifts project; Wonderworks, for providing Music and Art Experiences for Children; and The Dalles Art Center, for hosting Viva los Artistas!
The grant applications were reviewed by the coalition and awarded according to their relevance to the Cultural Trust's priorities of exposing children to the arts and local heritage, representing geographic diversity in Wasco County, and developing multicultural awareness.

The Wasco County Cultural Trust is a subsidiary of the Oregon Cultural Trust. The Oregon Cultural Trust collects money around the state to redistribute to county coalitions.
The county coalitions then disburse the money in the form of local grants for projects related to the arts, heritage and the humanities.
In the past 10 years, the trust has distributed more than $14 million around the state. Wasco County receives about $7,000 each year to award as local grants.
The Cultural Trust collects money from license plate sales, investments, and donations. Donations to the Cultural Trust can be tax deductible.
If a donation is made to a qualifying non-profit organization and a matching donation is made to the Oregon Cultural Trust, the donor will receive an Oregon tax credit for that tax year.
To find a non-profit organization that qualifies, visit the Oregon Cultural Trust website at www.
culturaltrust.org
Grant applications for 2015 awards will be due in Fall 2014.
Online:
www.wascocultural
trust.org.