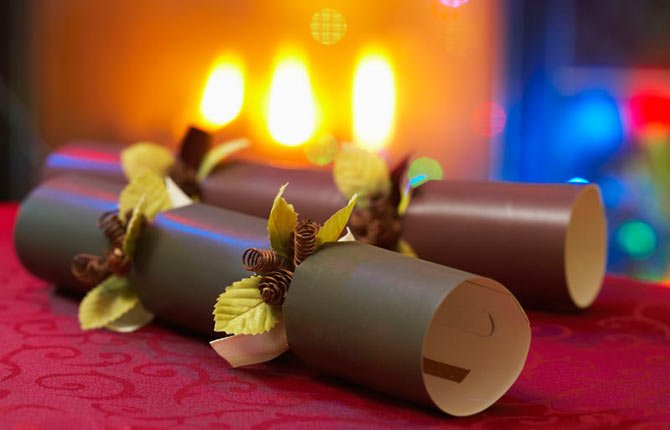 This year marks the 30th anniversary of the popular film "A Christmas Story." It's a story about a young boy, Ralphie, in the 1940s who is convinced only the presence of a Red Ryder BB gun under the tree on Christmas morning will give meaning to the holiday.
Throughout the movie, Ralphie goes from one adult in his life to another trying to persuade them of the importance of that BB gun, only to be told by these dispagaging grownups that he will "put his eye out."
Many of us may remember a youthful time when Christmas was so simple that receiving a (fill in the blank) would give it significance. Our thoughts were focused and singular. However, as we get older and busier our focus may blur. So perhaps we should ask ourselves that same question: What gives meaning to our celebration?
The holiday has taken many forms through the centuries. Indeed, early Christians didn't even celebrate the birth of Christ. Instead, the important occasion was the resurrection of their Savior.
When Emperor Constantine made Christianity the national religion of the Romans in the 4th century, he transformed the seasonal pagan festivals into Christian holy days (holidays) as a way of making the religion more acceptable to people who had followed older traditions.
Feasting, reveling, and giftgiving were all features of the celebrations that took place around the winter solstice. And many of those traditions continue as Christmas traditions. Today, Christmas is celebrated in different forms by Christians and non-Christians alike, meaning many things to many people.
The New York Times wrote of Christmas complexity this way in an earlier editorial:
What would you say if you had to explain Christmas to someone who knew nothing about it? You might begin with the shepherds in the fields by night or Santa at the North Pole or even the druidic appeal of a winter festival that comes just when the sun seems most meager. Redemption and rejoicing, feasting and singing, humility and awe — these would all be parts of your answer, as would the perennial cast of characters who people this turning time of year.
For some, Christmas is a deeply spiritual observance of the birth of Christ.
For others it is a more secular time of celebration — an interlude of warmth, light and togetherness during the darkest time of the year.
For others still, the answer is somewhere in between.
Unfortunately, for some among us Christmas means a time of anxiety as we try to achieve an unattainable ideal.
For others, it can be a time of melancholy — a sense of feeling outside the circle while others bask in togetherness —or of grief in remembering earlier times before the loss of a loved one.
During these times — and any time really — the importance of kindness and compassion can't be overstated.
Read the first entry in our letters section below to get a better understanding of what even a casually given kindness can mean. In it a woman tells of how a holiday tinged with sadness for aging backs and absent family was cheered and reborn a bit through the kind words of an anonymous neighbor.
Each of us brings personal experience and history to the meaning of Christmas. Those things don't change, but how we celebrate it and how we act during it can be of our own choosing.
However we may celebrate the season, through observance of old traditions or creation of new, this is a time to practice putting our best selves forward and to reach out to those around us.
More than anything, it is a time best set aside for coming together, not rending apart.
From the staff of The Dalles Chronicle, we wish you all a Merry Christmas and a joyous season, however you may observe it.