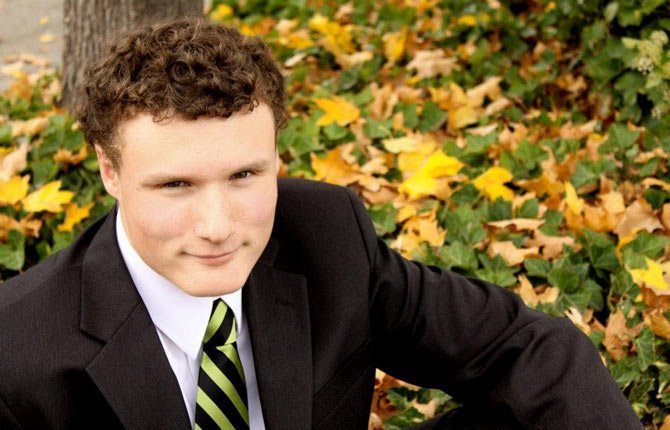 Rhett Mullins is appreciating indoor heating, hot water and grocery stores these days.
He returned this year from serving a two-year mission in Macio, Brazil, for The Church of Jesus Christ of Latter-Day Saints. Mullins is a 2011 graduate of The Dalles Wahtonka High school where he was involved in band, National Honor Society, wrestling, cross country and theater.
An Eagle Scout, he is the son of Mark and Chloris Mullins of The Dalles
He served for several months in Denver, Colo., because of visa technicalities before heading to Brazil.
"I served in Denver just long enough to forget the Portuguese I had learned in the missionary training center!"
Mullins did eventually learn the language and came to love the people of Brazil.
"The people are a lot more open and natural. It's easy to talk to someone you don't know. They are very accepting, they hug a lot more and once they know you, you are a member of the family. There is a lot of music and dancing in their culture. Music is everywhere!"
While teaching others of Jesus Christ, Mullins also got to do some roofing, teach English and deliver food to the poorer areas of the city where he served. His understanding of "poverty" was enlightened.
"Even poverty level people in the US have food, but in Brazil there are people who go without and might only have one meal a day. There were mothers we came to know, who would approach us for change to buy milk for their baby and ask nothing for themselves."
Mullins enjoyed his time there.
"The people probably helped me grow more than I helped them. It was amazing to return home each night and realize that you were able to make a difference in the life of someone else."
Mullins returned home in October and plans to attend Brigham Young University-Idaho in January.
He is a 2011 graduate of The Dalles Wahtonka High School who participated in drama, cross country, and wresting. He was co-president of the National Honor Society and is an Eagle Scout.
Two of his older siblings have also served missions for The Church of Jesus Christ.