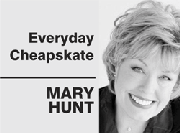 Women are most vulnerable to poverty in retirement because they generally live longer and earn less than men over the course of their lives, all the while caring for the needs of children and elderly parents around them.
The problem is that women see planning for retirement as optional — something that can be put off until later because right now there are children to raise, homes to furnish, careers to nurture and bills to pay. There never seems to be enough time to do it all so we scuttle retirement planning under the rug to deal with later.
Well, guess what? It's time! We have to start this conversation. We must stop procrastinating long enough to take care of our own future planning before we take care of everyone else around us.
Just a few weeks ago, my new book "The Smart Woman's Guide to Saving for Retirement" launched, and what an exciting time it has been. Writing this book has had such a huge impact on my life, and I can't wait to tell you more about that in the days and weeks ahead.
This is not your typical mind-numbing retirement-planning book filled with economic jargon and Wall Street-speak. Oh, please, that is just not me! I am not a financial planner or investment counselor. I'm just an ordinary woman who has come face to face with the reality of her life and, in so doing, discovered six simple strategies that every woman can achieve if she sets her mind to it. There is nothing more sure than a woman committed to a plan.
This book is for women of all ages — especially those in their 20s and 30s. And 40s, 50s and 60s. And it would not be at all wrong for men to read it, too. It's an easy read in a handy size that can be easily digested in a weekend.
"The Smart Woman's Guide to Saving for Retirement," is available NOW at Amazon, Barnes and Noble or your favorite bookseller. I have a limited quantity of autographed copies at DebtProofLiving.com.
If you truly believe that it's time to start planning for retirement, you'll prove that by doing something about it. Buy the book today and you will have taken that first very important step. Then meet me at Debt-Proof Living so we can get this conversation going.
Excited about your future, Mary
Mary Hunt is founder of www.DebtProofLiving.com, a personal finance member website.
You can email her at mary@everydaycheapskate.com, or write to Everyday Cheapskate, P.O. Box 2099, Cypress, CA 90630.
To find out more about Mary Hunt and read her past columns, please visit the Creators Syndicate Web page at www.creators.com.