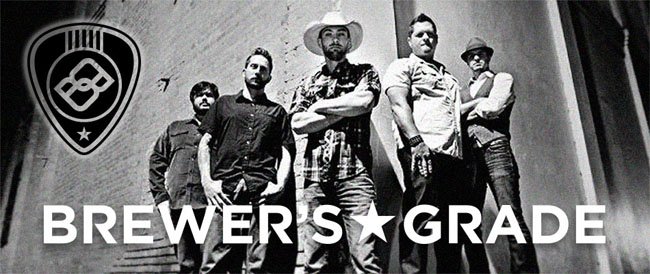 After performing to audiences in Oregon, Washington, Idaho, and California for more than a decade, the country music group long known as "Unwound" has made the decision to change the band name to Brewer's Grade.
The new name will be the first and likely most drastic, of many changes that will begin to roll out in the coming weeks and months.
"Over the summer, we learned the name 'Unwound' had been officially trademarked in the early 90s by another band based out of northwest Washington," said Zac Grooms, founder and lead singer of Unwound. "We have set some pretty high goals for 2013, including a major push to take our original music to a much larger audience. As we work toward that goal creatively, we also have to be sure we are set up properly from a business standpoint. A big piece of that puzzle is having a name that we can own the rights to without any conflict."
The official name change took place Jan. 25.
In addition to the name change, the group has also announced the return of former drummer and founding member, Cody Christopherson, as well as the official addition of multi-instrumentalist, Joe Smart.
Smart, who has won numerous national awards for his musical abilities, is proficient on fiddle, mandolin, dobro and banjo, as well as acoustic and electric guitar. He also adds a rich, third-part vocal harmony to the mix.
According to Grooms, the band has been busy throughout the winter working on new music and preparing for the launch of Brewer's Grade.
"We plan on getting into the studio right away to begin recording our new songs," Grooms said. "We hope to have a new single ready to release early this spring."
There are also plans in the works for a fully produced music video to compliment the band's first release.
Online:
www.brewersgrade.com