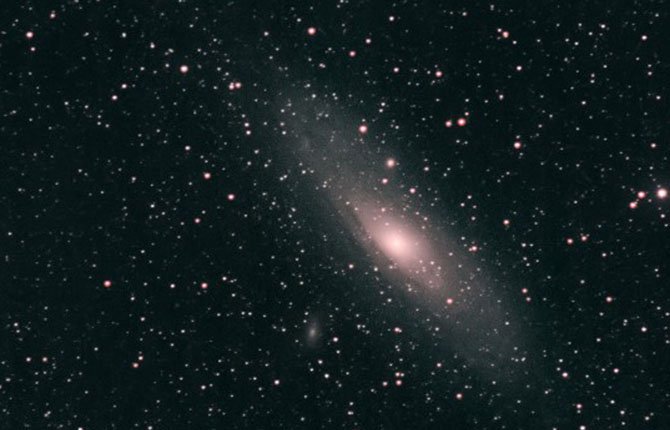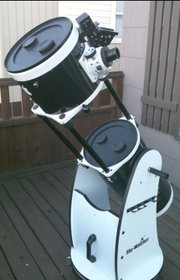 What's that smudge up in the sky? Say hello to our closest neighbor — only 2.9 million light years away!
The Andromeda Galaxy, M31, is at the same time the nearest major galaxy to our neck of the woods, and the most distant object readily visible to the naked eye.
M31 is often considered a replica of our own galaxy, the "Milky Way."
Although they have similar structures, there are differences.
The Milky Way has a total mass of about 800 billion suns, versus 350 billion to 400 billion suns for Andromeda. Also, Andromeda is approximately twice the physical extent of the Milky Way.
Huge does not begin to describe the apparent size of Andromeda.
If you told a non-astronomer there is an object in the night sky that makes the full moon look small, he'd think you were nuts. But at about six degrees long by two degrees wide, Andromeda is indeed that large and able to be seen with the naked eye.
Clear winter nights and a well-pointed telescope will give you a unique experience while looking at our closest neighbor.
Contact Columbia Gorge Amateur Astronomers crew if you'd like view of this fine galaxy this winter at columbiagorgeama
@yahoo.com, or find the group's page on Facebook.