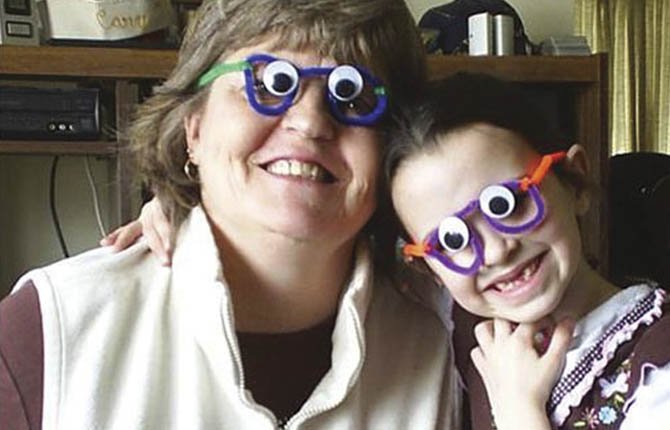 The Dalles — A six-year-old boy wants to learn how to swim but has no one to teach him.
An eight-year-old boy has been waiting two years for someone to do outdoor activities with him.
A six-year-old girl who is "very enthusiastic and full of life" needs to spend more time outside her tiny apartment.
Those children, along with about 25 more, are on the waiting list for the Big Brothers Big Sisters of the Columbia Gorge. About 72 kids in Wasco County, Hood River and part of Klickitat County are currently being served.
The Big Brothers Big Sisters program matches a volunteer "big" with a "little" to do a fun activity together about once a week. Courtney Kendrick, a match coordinator, said the children and teens who are referred to her are ones who could benefit from just a little extra time with an adult.
"A lot of times they're from a single parent household," she said. "Maybe they're an only child, or maybe they have a lot of siblings and they're not getting the one-on-one attention they need."
Kristin Reese, the program manager, said the program is a prevention one — kids who are signed up are not "high-risk" ones who are in trouble with the law or being forced to clean up their act.
"This is voluntary. We try to get them when we're going to have an impact and prevent them from going down the wrong path," she said.
Kendrick uses information from detailed questionnaires and interviews to make matches that will be a good fit, where the mentor won't feel like they have to plan a lot of activities they're not interested in.
"It's more that they will bring a little buddy along with them to activities they were already going to do anyway," she said.
Mentors are asked to spend about two hours a week with their match. It doesn't have to be a big activity like going fishing — they could also go for a walk, go out for ice cream or play card games.
Except in rare special circumstances, girls are matched with women and boys are matched with men. Kendrick said she always has more boys on her waiting list than girls, probably because there more boys growing up without a father around than girls growing up without their mothers.
Kids between the ages of six and 14 can be put on the waiting list, and a teenager can be officially paired with their mentor until they are 18 or graduate from high school. Reese said the average match lasts 35.4 months in the Columbia Gorge program, which is significantly higher than the 21-month average nationally.
"The longer a match lasts the better it works," she said. That's why the program asks for a commitment of at least a year.
The problem with such successfully lengthy pairings is that it takes a long time before a volunteer mentor is ready to take another child.
"It's a good thing that we have long matches, but that means the only thing to sustain it is to bring in more money and more mentors," Reese said.
She said that any money raised in Wasco County or by Wasco County residents stays in Wasco County, even though they cover multiple counties.
The money brought in by grants, donations and the Bowl for Kids' Sake fundraiser helps pay for Kendrick in The Dalles and another match coordinator in Hood River, as well as quarterly activities like Breakfast with Santa, where the youth get a couple of items from their wish list that they wouldn't normally have gotten for Christmas.
Sometimes Big Brothers Big Sisters helps out mentors that are really going above and beyond by giving them movie vouchers or helping pay for gas if their little brother or sister moves to another nearby town.
Both Reese and Kendrick said the data they have collected from their yearly surveys, as well as national studies, have shown the program works. After one year kids who participate in Big Brothers Big Sisters are less likely to use drugs or alcohol, hit someone, skip school or participate in other destructive behaviors.
They have also seen the impact firsthand as Kendrick does monthly check-ins with her bigs, littles and their parents.
"I've really seen kids come out of their shell," Kendrick said. "A lot of times when they come in they're not very talkative and not very expressive of their feelings."
Reese said she loves reading the "warm fuzzies" that come in from parents who are excited about how their child is growing.
"My son has been able to attend plays and a few music concerts with his Big that I wouldn't have been able to take him to," one parent wrote. "He's tried new activities and foods he would have never tried with me. He always looks forward to his time with his Big."
A mother wrote that she is very grateful for the program, because "it has been a great experience and she has a friendship that will last a lifetime."
If someone wants to become a big brother or sister, Kendrick will have them fill out a questionnaire and then interview them in their home. If the volunteer passes the proper background checks and Kendrick doesn't see any red flags during interview process they will be matched with someone to mentor.
Kendrick can be reached at the Next. Door, Inc. offices in The Dalles at 541-296-8118 ext. 216.