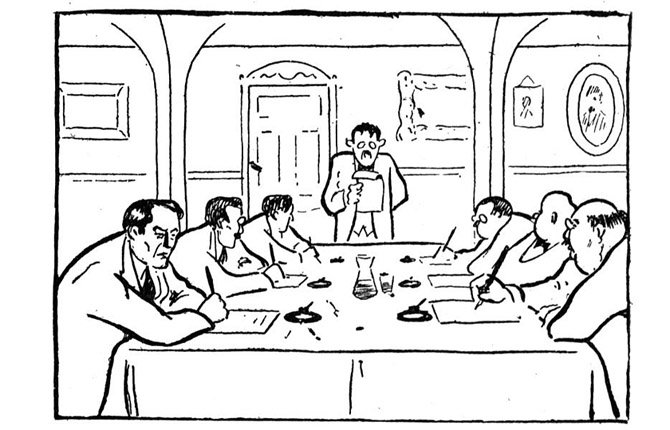 During a recent city goal-setting session, a pattern emerged.
Bill Dick, a member of the Discovery Center's board, convinced the city council to consider restoring funding for the debt service associated with the center.
Steve Lawrence, a member of the Civic Auditorium's board, got funding for the Civic added to the list of goals.
Tim McGlothlin, North Wasco County School District 21's technology coordinator, supported the idea of working to improve the image of local schools.
All of those are worthy goals for the city. And it is only natural for city councilors and the mayor to be advocates for the causes near and dear to their heart. There is nothing inherently wrong with the officials' actions, but every once in a while it's good to remind public officials to be aware of their biases.
There are so many good community projects, programs and organizations that need extra support. It is only fair that those in a position to dole out those resources make their decisions based on the greatest need and most impact rather than their personal involvement.
That goes for all public bodies, not just the city council. In a small town most people in a leadership position are active in the community and serve on a variety of boards and committees. In that situation it is easy to get focused on pet projects, to the exclusion of other opportunities to make a difference.
Usually the tendency doesn't violate any laws. A legal conflict of interest involves an elected official using their public office to get personal financial gain for themselves or a family member. A city councilor voting to give downtown businesses a tax break when they own a downtown business would be a conflict of interest.
A city councilor voting to lease a building to a charity they volunteer for would not.
Still, it is always important to be conscious of appearances. In a small town it isn't always easy to avoid all potential biases but there are still things that can be done to be as ethical as possible about it.
County commissioners, who form a quorum with just two members, cannot be blamed for sometimes finding themselves at the same community event without having given the proper public notice. But they can avoid having a one-to-one conversation there.
Public entities might have a hard time not hiring relatives of current employees. But they can make sure the job was properly advertised and the relative had to go through the same hiring process as all of the other applicants. Once hired, they can also make sure the spouse, sibling, etc. is not directly supervising the employee or lobbying for special treatment for them.
Accepting gifts, choosing a vendor, distributing grants, creating a new position, making business deals, eating dinner together and purchasing goods are all potential ethical pitfalls. Keeping fairness in mind is important.
When it comes to potential biases and conflicts of interest — actual or perceived — it's usually better to be safe than sorry. No one wants to give their critics ammunition or give the public a reason to lose trust in them.
Even if a public figure knows that they are able to handle a situation fairly, everyone else might not.