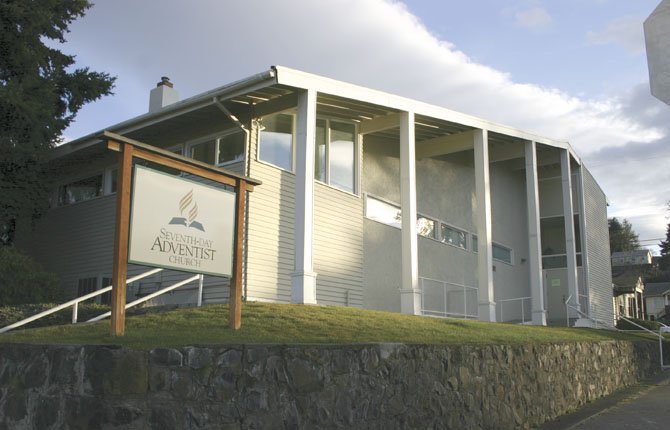 The Dalles — Pastor Del Griebel is looking on a sewer flood at his church as a somewhat stinky sign from God that The Dalles Seventh Day Adventist Church should consider new operating quarters.
The church had been operating from its 1100 Pentland St. headquarters since it was built in the 1950s by what Griebel described as "a few visionary ladies."
Then city sewer backed up into the basement of the building in mid-December of this year.
"To the city's credit, they were quick to respond and within a day the basement was gutted and sanitized," Griebel said.
But the church's leaders have not yet decided whether to repair the existing building, or to set their sights on an expanded Worship and Education Center on Veteran's Drive near the Oregon Veterans' Home. They already own more than six acres in that view location, with the idea of eventually building there.
"We want to do something that will be an asset to The Dalles, an asset to the world and an asset to the gorge," Griebel said. "I'm dreaming of kind of a multicultural Christian center with a radio station and maybe a small free clinic."
Not everyone is convinced, though.
"There are some dear little ladies who for 50 years have gone to church there and that's their home," Griebel said. "But for the future dream that more and more people are having, we need to launch off into a whole different direction."
That direction will come "one baby step at a time," Griebel added. "We have a board meeting coming up and a business meeting. I went up a couple of days ago and took a picture of Mt. Hood with the post that is on our property to show what a fabulous view we have up there."
In the meantime, the congregation is meeting at the Adventist Elementary School Gym at 3339 E. 13th St. Between 80 and 100 members attend Saturday services; total membership is a bit larger. One of the disadvantages of the Pentland Street location is that it has no parking.
Seventh Day Adventist classes begin Saturdays at 9 a.m., followed by worship services at 11. Soup and study meetings begin at 6:30 p.m. Wednesday nights. Class topics include Signs from God and Women in the Bible. The church also held a multi-week class recently following the theme of "Forks Over Knives," which talks about connection between diet and illnesses like cancer and heart disease because Griebel and others in the church have been touched by serious diseases that have the potential to be prevented through dietary changes.