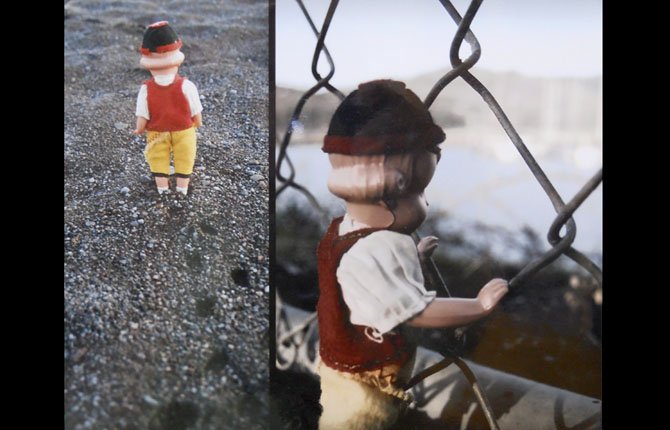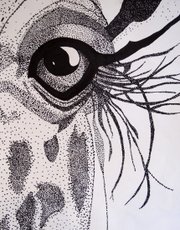 The Dalles — The Dalles Art Center have announced the 2013 awards for the annual Mid Columbia Middle and High School open juried show. Retired art instructors Doug Leash and Chuck Kornegay were the judges this year.

A total of 149 high school entries and eight middle school entries were received.
High school
Best of Show, "Giraffe" sharpie, by Daisy Martinez, HR

1st Place Portraits, "Lee Min Ho" pencil by Arely Sarai Gama Diaz, HR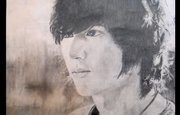 2nd Place Portraits, "Sandals" pencil by Kaylee Asai, HR
3rd Place Portraits, "Beauty" charcoal by Ahnauna Andrews, HR
1st Place Other Medium "Be-You-Tiful" collage by Avery Holyoak, HR
2nd Place Other Medium "Marlin" oil pastel by Shaelyn Francis, HR
3rd Place Other Medium "Octelephant" colored pencil by Gannon Olmstead, HR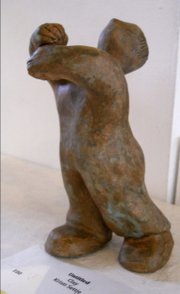 1st Place 3-D "Untitled" clay by Kristi Settje, TDWHS
2nd Place 3-D "Mermaid Fishtail" clay by Brenda Ortiz, HR
3rd Place 3-D "Trashion Coat" duct tape & garbage, by Brandon Kimball, TDWHS
1st Place Photography "Forsaken" digital photo, by Zoe Peterson, HR
Honorable Mentions for high school:
"Christmas Veggies" digital Photography, by Jen Mikkelson, HR
"To War" digital Photography, by Jade James, HR
"The Eiffel Tower-Collage" collage by Christina Garcia
"Same Love" Prismacolored pencils and paint by Natalie Wright, HR
"Sea Flower" mid range clay and glaze, by Alisha Bales, HR
"Tranquil" clay by Jessica Wagar, HR
"Abstract Winter Squash" clay & iron oxide by Sierra Johnson
"Big Bad Wolf" mixed media by Ashley Robertson, TDWHS
"Self Portrait" graphite by Dallas Smith, Goldendale
"Self Portrait" graphite by Colby Hageman, Goldendale
Middle School
1st Place, "Arrangement of Circular Hues" bruch pens by Mavil Bonfil, Sonrise Academy
2nd Place, "Underfoot" colored pencil by McKenzie Johnson, Sonrise Academy
3rd Place, "Machia Flowers" mixed media by Kimberly Winters, Sonrise Academy
Ernie's Locks and Keys, Kiwanis and Bill Noonan are the sponsors of the cash awards that will be handed out at the reception Saturday, March 2, from 3 to 4 p.m.
The Dalles Art Center is located at 220 E 4th St., The Dalles, OR, 541-296-4759 and on the web at www.thedallesartcenter.org