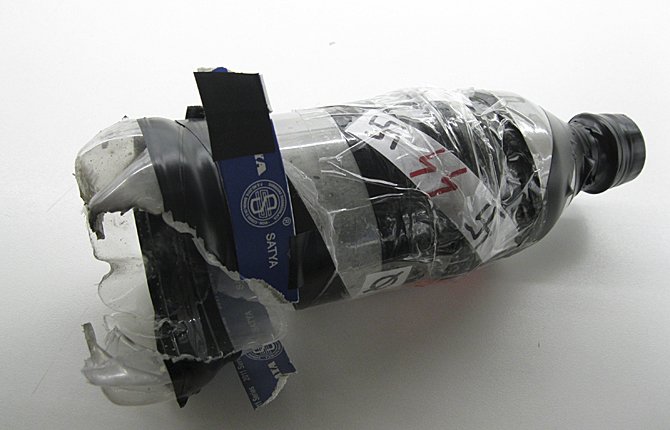 A resident in the area of 12th and Quinton streets reported hearing a big boom late Monday night, and police found a plastic 20 oz. bottle wrapped in black electrical tape with Nazi symbols on it.
A fuse hole was drilled into the cap of the bottle, according to the police log.
The bottle has swastikas and the double lightning bolt symbol of the Nazi SS, the feared organization that established a police state in Nazi Germany and ran the concentration camps in World War II.
Nazi symbols are rarely found by police here. About a year ago, a facility on the west end of town that provides mental health services had its outdoor mats rearranged into the shape of a swastika.
The Dalles Police Chief Jay Waterbury said police find Nazi symbols painted on buildings in alleys "probably two or three times a year."
The call came into police at 11:33 p.m. Two officers responded, and one officer located the detonation point for the bottle about 25 feet away from where the bottle was found.
The bottle has been photographed and taken into evidence. "If anybody knows anything about this, please give police a call," Waterbury said. The police number is 541-296-2613.
The crime a suspect would be charged with is possession of a destructive device. Waterbury said he's seen people create homemade devices "just to hear them go bang. Why somebody would take these symbols and put them on there, I don't know."