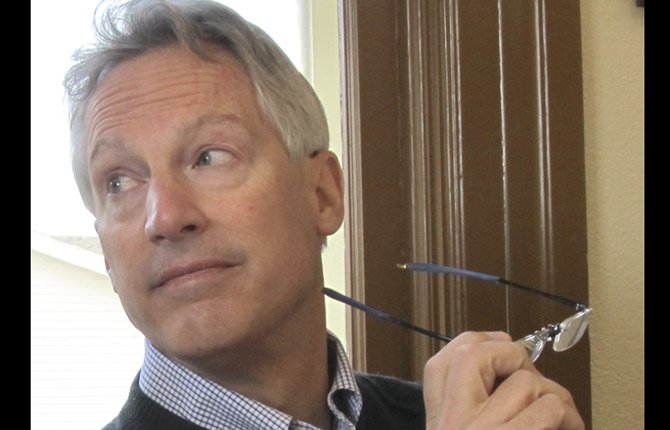 The Dalles — Part one of four stories
The Columbia River Gorge Commission got four new members last year, and while their leanings can somewhat be discerned from their backgrounds, they have yet to make any major decisions.
They are Bowen Blair of Portland and Dan Ericksen of The Dalles, both Oregon governor's appointees, Gorham Blaine of Parkdale, representing Hood River County, and Janet Wainwright, of Seattle and Stevenson, a Washington governor's appointee.
Ericksen and Blaine are orchardists, while Wainwright and Blair have significant backgrounds in conservancy.
Perhaps the most well-known addition to the commission is Blair, a high-profile conservationist who once headed the Friends of the Columbia Gorge, and had a role in creating the now 25-year-old Columbia River Gorge National Scenic Area, which the Gorge Commission oversees.
Blair replaced former Oregon Gov. Barbara Roberts.
Blair said he has moderated his thinking over time. He used to believe conservation and economic development were opposing options, and an area could have one or the other, but not both.
"It frankly drives me crazy when I hear people set up the dichotomy 'Either you have economic development or you have conservation' because I don't think either is possible without both," he said.
"My views really have evolved," he said. He used to be "one of the 'either-ors' and that was a mistake. I wasn't totally either-or. I'd like to think that I was always open-minded, but I'd like to think I'm a lot more open-minded than I was certainly 30 years ago."
Blair had always had "an appreciation for beauty and landscape." But as he got older, he developed a further appreciation for the "diversity of landscape and diversity of people that live in the gorge."
As for the efforts of The Dalles to expand its urban growth boundary, Blair said, "I certainly don't have any recommendations because I'm not fully educated on the issue. I know it's a very important issue and it's an issue that needs to be addressed."
He said the scenic area act anticipated urban growth area expansion, and a process was set up to allow it.
After Blair worked for Friends, he joined the Trust For Public Lands, then later formed a land trust working with Native American tribes. That work has recently finished, and now he is writing a book on the efforts to protect the Gorge, and particularly the efforts of the late Nancy Russell.
He encouraged people to contact him to educate him on issues in the gorge, and said the best method was e-mailing him at bowen.blair@indiancountryconservancy.org.