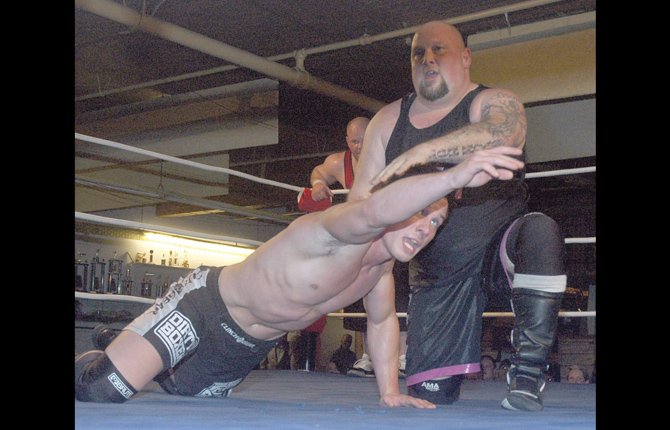 The Dalles — Once he emerges from the curtains for his grand entrance, C.J. Edwards strips himself of being a father, a husband, a middle class worker and becomes the bad boy from Long Beach, Calif.
Before the action starts, Edwards engages in some trash talk with the fans in the stands, while waltzing around the ring in a show of bravado.
He can fly through the air with relative ease; he is acrobatic in his technique, using elbows, knees to the head and flying leg drops to subdue his opponents.
For 20 to 30 minutes, he is the center of attention.
"It is the greatest thrill to perform in front of large crowds," Edwards said. "This is what it is all about. You just get this adrenaline rush and you transform yourself into this mean wrestler. I love it."
In that time in the ring, he endures punishment to no end.
He enters the ring with a zest and zeal, but walks off with a limp, clutching his lower back.
"You get beat up," Edwards said. "Even two days later, you are limping around at work and everybody is asking 'what happened?' I know it took awhile for my son to get used to it. He would start crying when he would see me being slapped around. I had to tell him it was just entertainment and that I was fine."
In the ring, these gladiators are sworn enemies for the sake of show. Once the match is over, they share laughs, enjoying the moment.
They all have family lives and go through the day just like any other red-blooded