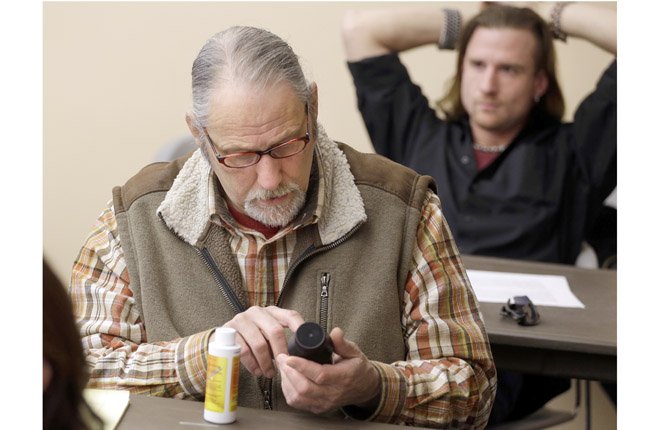 Schools install security cameras
GLENDALE, Calif. (AP) — Security cameras and panic buttons are coming to Glendale schools.
A January bomb threat at a Glendale school and the Sandy Hook Elementary School shooting in Connecticut are among the reasons for the Glendale Unified School District decision to bolster security.
The Los Angeles Times says school officials plan to install security cameras at all 30 campuses as well as reception area panic buttons that call 911 with a single push. Officials also want to create a single entry point at elementary schools.
Couple steals from CA tourists
FRESNO, Calif. (AP) — A California woman has been arrested but her boyfriend has eluded capture in theft of $10,000 from Chinese tourists.
The Fresno Bee says 26-year-old Valerie Montanez and 33-year-old Pedro Salmeron stole the money and passports from an unattended shopping cart at a Fresno grocery store.
Montanez was arrested on Thursday for investigation of shoplifting at a Home Depot. During the arrest, an officer discovered she was wanted for the Chinese tourists thefts. She's in jail where she was booked for investigation of grand theft. Salmeron is still at large.
Alaska driver rams police car
ANCHORAGE, Alaska (AP) — A man suspected of brandishing a handgun rammed an Anchorage Police Department patrol car and was fired on by an officer, police said Sunday. Lusia Pedro, 34, who was wanted on a federal warrant, was arrested Sunday morningand charged with felony assault. He and two passengers were treated for minor injuries that occurred when shots damaged the car.
He was taken to Anchorage Jail and held without bail.
Police spokeswoman Anita Shell said suspects keep ramming police cars.
"This has happened three times in the last week," she said. "We're losing cars left and right."
In an incident Tuesday, 25-year-old Carl Bowie III rammed a patrol car with a stolen pickup in the Lake Otis neighborhood. Two officers fired their weapons at Bowie and killed him. A female passenger was not injured.
The incident Sunday began with a confrontation between a man in a Dodge Charger on Third Avenue and either a pedestrian or another driver, Shell said. The witness called police at 3:17 a.m.
"The driver brandished a black handgun and yelled to get out of the way," Shell said, quoting from a dispatch report.
The witness, who recorded the license plate, reported that the driver was heading east.
Officers spotted the car on Fifth Avenue in east Anchorage, blocked the roadway at Karluk Street and tried to contact the driver. The driver rammed one of the patrol cars and moved it several feet, allowing him to speed away west on Fifth Avenue.
One officer fired at the car.