One National Guard soldier from Alpha Company in The Dalles has recently been sentenced for sex abuse and another is awaiting prosecution for assaulting a child.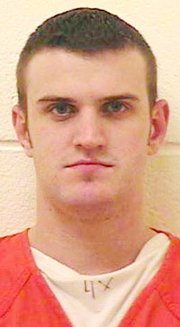 Private First Class Trask Kuhn, 21, is lodged in the regional jail unless he or a family member comes up with a $75,000 cash bail. He has been accused by Wasco County District Attorney Eric Nisley of physically abusing a child in his household who was less than three years of age.
Kuhn, who resides in The Dalles, has been indicted by a grand jury on two counts of first-degree assault and two counts of second-degree assault, along with multiple counts of third-degree criminal mistreatment and third-degree assault.
According to court reports, he was arrested Feb. 13 after the young boy in his care was taken to Mid-Columbia Medical Center for a broken collarbone and extensive bruising. Hospital personnel alerted officials from the Department of Human Services about the situation and a criminal investigation was initiated by Wasco County Sheriff Deputy Scott Williams.
Kuhn, who has never deployed, was on probation at the time of his arrest for a 2011 conviction involving possession of methamphetamine.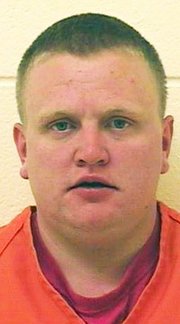 Specialist William Sherburne, 27, also a resident of The Dalles, will be required to register as a sex offender after pleading guilty to third-degree rape and third-degree sex abuse. He is enrolled in a diversion program through Nisley's office that will allow the rape conviction to be dismissed after 270 days — if he undergoes sex offender and alcohol abuse evaluations and completes any treatment program recommended by his probation officer.
Nisley said Sherburne qualified for the diversion program because he had no prior criminal history. Sherburne was arrested Oct. 18 and charged with the rape of a 24-year-old woman at a 15th Street residence where a party was taking place. He is one of the 135 soldiers from the local armory who deployed to Iraq in 2010 as part of Operation New Dawn.
"Diversion programs give a person an incentive to go through treatment," said Nisley. "Our job is to protect the community and we can do that in a number of ways."
Both Kuhn and Sherburne have been represented by Rob Raschio of the gorge firm of Morrison, Smith, Starns, Raschio and Sullivan. The defense attorney was unable to be reached for comment about the legal matters involving his part and present clients.
Capt. Stephen Bomar, director of public affairs for the Oregon Military Department, said whether or not Sherburne and Kuhn stay in the Guard is largely up to the outcome of their respective cases and the discretion of their commander. Capt. Jeffrey Sagen will review what took place in each incident and decide what discipline is appropriate for each soldier after their case is adjudicated.
"It just goes back to that judgment call; you try to be the example and help them clean up their act," said Bomar. "We expect that, if you join the military, you will adhere to the utmost respect, honor and integrity. And (Major) Gen. Raymond Rees wants every soldier to display confidence, competence and courage — and that really sums it up. "
He said when soldiers follow these core values, they will do what's right even when no one is watching and take accountability for any mistakes they make or harm they do.
Bomar declined to comment specifically on Kuhn's pending case but said any conviction involving a domestic violence situation will end a soldier's career because he or she will not be allowed to handle a weapon. Without that ability, he said the individual cannot qualify on proficiency with a gun that is a required part of military training.
"If there's one message to send it's, 'Do not become involved in domestic violence.' It would be better to walk away or call the police to restrain yourself than to get involved," he said.
He said random drug tests are given frequently to soldiers and the military department has "zero tolerance" for those who fail.
"If you do these things, you are going to get caught whether you are a civilian or in the military and it's going to hurt your future," said Bomar.