The Dalles — There are two seasonal diversions that can ease the bite of any winter. One is the January thaw. The other is the seed catalogues."
— Hal Borland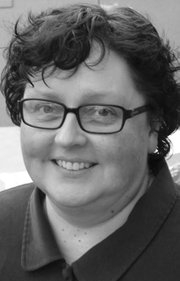 Video star: Sam Huskey of The Dalles is the newest star in the YouTube firmament after winning Coastal Farm & Ranch's Sing, Shop and Win Contest.
Her performance was featured during a 30-second commercial airing locally during ESPN's final NFL broadcast of the season, but you can also view Huskey's winning performance online at www.YouTube.com/CoastalFarm.
"We had dozens and dozens of people try out and compete for our Sing, Shop and Win Contest," said The Dalles Coastal store manager Todd Nelson. "The judges felt Sam's performance stood out from the pack. We're very proud of her and think her performance deserves lots of recognition."
Last September, local residents were invited to try out as part of Coastal's grand opening celebration. Since then, in countdown fashion, a new winner has been announced every week.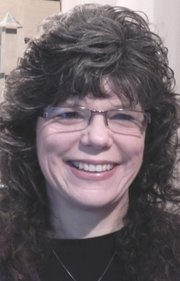 Courtney cohort: Liz Narciso is a new licensed agent at Courtney Insurance Agency, Inc. in The Dalles. She has 10 years of experience in insurance.
Narcisso was born in Mosier and graduated from Wahtonka High School. She is married and has two daughters and three grandchildren.
Narcisso promises to find just the right protection to suit each customer's personal needs.
Courtney Insurance has been serving north central Oregon since 1941 with auto, home, umbrella coverages, small commercial and farm policies.
For more information, call 541-296-4604.
A new grind: Tami Williamson's Home Town Coffee Roasters has received some good news of late. Allen's Food Center on West Ninth Street is now stocking her beans in The Dalles.
Williamson's business is in Arlington, but she has a lot of customers in The Dalles.
"I worked at the Employment Department for seven years and know a lot of people there, but I would have to notify everyone when I was coming to town to see if they wanted me to deliver coffee to them, which was not very convenient," Williamson said. "Now they will have it available to them when they want it."
Williamson's new business was featured on the Chronicle business page in July 2012.
Businesses and veterans: The Small Business Development Center is offering a free class for veterans on how to start their own businesses in Oregon.
It will be presented by self-proclaimed Air Force brat Mary Merrill, the director for the small business center.
The class will be Saturday, Feb. 9, from 10 a.m. to noon at the Wasco County Veterans Service Office at 201 Federal St., The Dalles.
To register, call 541-506-6121.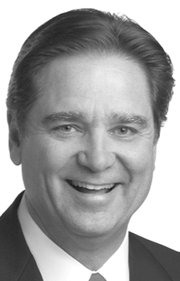 Permission to sell: The Dalles Area Chamber of Commerce is bringing Patrick "Carson" McGaughey to town Saturday, Jan. 25, for a presentation called Fish on! Marketing and Sold on Selling Marketing. McGaughey, a former director of The Dalles Chamber, describes successful marketing as getting permission to sell, by creating questions from potential or current customers.
"Any great salesperson will tell you there's nothing better than customers asking for more information," McGaughey wrote. Businesses are invited to bring teams to the seminar, which costs $99 total. Seating is limited to the first 25 businesses. Call the chamber office to reserve a place at 541-296-2231.