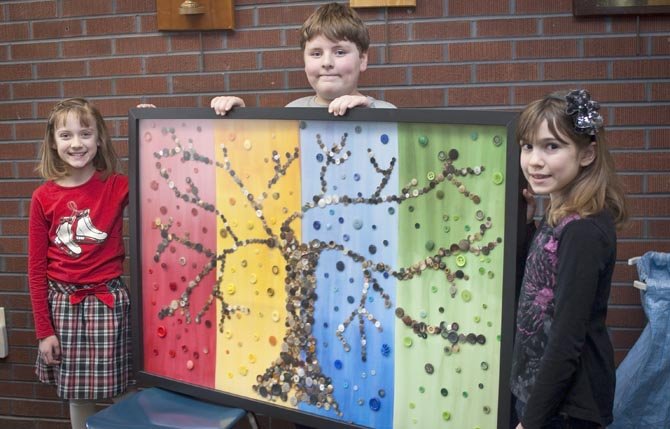 The Dalles — The 38th annual St. Mary's Academy Super Auction, the largest fundraiser in the gorge, is set for Saturday, Feb. 2, at the St. Mary's gym. The theme this year is "Denim and Diamonds."
Doors open at 5 p.m. for the 21-and-over event, and tickets are $35 per person, which includes complimentary champagne, appetizers, dinner and dessert.
The line-up of live auction items includes a pool party, a hosted barbecue, a hot air balloon ride and week-long stays in Central Oregon and the Oregon Coast.
Also up for bid are drift boat trips, guided fishing on the Deschutes, tickets to the Blazers and even the Harlem Globetrotters, monthly desserts for a year, a Lemon Drop martini party on the river, and themed baskets for perennial state rivals the Oregon State Beavers and the University of Oregon Ducks.
A detailed list of auction items will be published in the Thursday, Jan. 31 Chronicle. An estimated 40 live auction items and over 150 silent auction items at every price point will be up for bid.
A highlight of the evening is seeing who wins the annual trip raffle. This year, a $2,500 travel voucher is up for grabs. Raffle tickets are $5 and are available at the St. Mary's Academy office, at 541-296-6004, or from any St. Mary's family. Super auction tickets are also available by calling the office.
St. Mary's principal Kim Koch is chairing the auction, along with Wendy Palmer, the school's development director, school administrative assistant Pam Bonham, and St. Mary's parent Annie Wring.
Koch said of this year's theme, "We just wanted something very relaxed and low-key and fun."
Koch added, "It's our largest fundraiser for the entire year and helps support a large percentage of our budget. It helps pay teachers and helps buy instructional materials.
"We're incredibly thankful for the support the community gives us to help run our school. Without the community we wouldn't be able to do what we do."
The school is able to provide smaller classroom sizes and enrichment activities including artist in residence, theater, music, P.E. and sports.
The auction can seat over 300, and the school hopes to sell as many tickets as possible. It has been a sell-out event in the past, and those wishing to attend are encouraged to get their tickets early. Tickets are available by calling the school.
Catering the event will be Cowboy's Catering of Dallesport, owned by Jim Olheiser. The buffet meal will feature beef tri-tip and salmon. Gourmet cupcakes, cheesecake desserts and appetizers will be provided by St. Mary's parent Chris Marlinga, formerly a chef at Mandalay Bay Resort and Casino in Las Vegas.
Emceeing the event will be St. Mary's parent and local DJ Shannon Milburn. Back again to serve as auctioneer is Marcus Morgan, of Morgan Auctioneers.
The school also has a family auction this Friday, Jan. 25, which is free to attend and open to the public. The doors open at 5:30 p.m. and the dinner menu starts at $3.50 for a meal. There will be over 100 family-oriented and student-made auction items, carnival games and face painting, and live music. The event continues until 8 p.m.