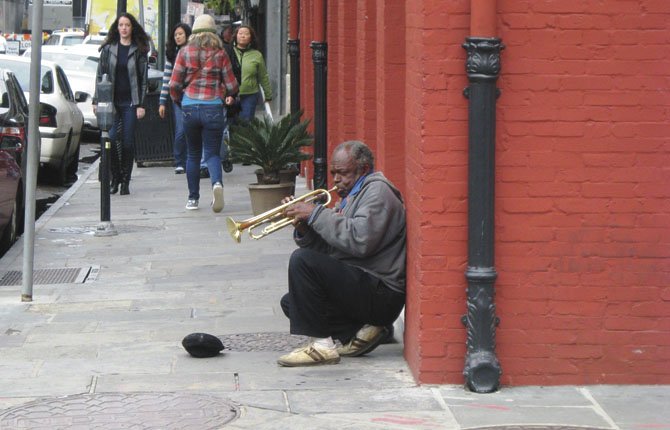 The Dalles — Not much has changed in the past few years when it comes to boarding a commercial aircraft.
You stand in a never ending line of people trying to get through the security folks. I struggle to get my shoes off while trying not to drop my briefcase. The signs say that my laptop has to go through the scanner separately from the briefcase, same with my wallet, car keys and coins. I'm wearing hiking pants with lots of zippers which cause all kinds of alarms to go off. It took me 90 minutes to drive from The Dalles to Portland and about that same amount of time to check my baggage, go through security and wait at the gate for our plane.
That said it was all worth it. We were headed to Miami Beach to go on a cruise with our youngest son, his wife and our grandson. Our plan was to spend four days on the ship just visiting, soaking up some sun, eating a lot and then going to the Yucatan Peninsula to visit some ancient Mayan ruins at Tulum, Mexico.
Cruises are great, you are pampered at every turn, and there is lots of good food and entertainment everywhere. The ship we were on was eight stories high and by avoiding the elevators I got enough exercise to burn off the calories I was devouring at every buffet I walked past. We spent much of our time on the top deck where we had outstanding views of the ocean and the swimming pool below us.
Our first stop on the cruise was on the island of Cozumel. From here we boarded a much smaller boat and were transported to Tulum, Mexico and the Mayan Ruins. This site was once home to about 1,500 people. Tulum is a walled-off fortress built on a sea cliff overlooking the Caribbean Sea.
The Mayans were an incredible people who traded with other cultures, had a fully written language, a math system that included the concept of zero and a calendar far more accurate than the one we use today. Although the Maya have long been gone, over 1 million people still speak Mayan languages.
Next stop was Key West, Florida, the western-most island in the Florida Keys and Mile Post 0 on Highway 1. Key West is a very small Island that has had an outsized influence on history. At the outbreak of the Civil, War Florida seceded and joined the Confederacy, but the fort stayed loyal to the Union. It was from here that the USS Maine sailed to Havana and started the Spanish-American War. Harry Truman made Key West his winter White House, Ernest Hemingway and Tennessee Williams had homes here. After having Conch fritters and Corona beer at the Hog's Breath Pub I could see why all of these people moved here.
Back in Miami, Janet and I wave goodbye to our family, rent a car and head to the Everglades. For one reason or another I had always pictured the Everglades as a Tarzan jungle. Wrong. The Everglades are vast sea-level wilderness where a few feet in elevation can make the difference between being a bayou, a hammock or a saw grass prairie or saltwater habitat.
We were there in the dry season where most wildlife can be found in just a few areas because of the lack of water. In a few short walks our eyes feasted on American alligators, mud turtles, white ibis, wood storks, anhingas and Cyprus trees. It is said that the Everglades are a River of Grass but maybe not for long. Fresh water coming in from the north has been diverted for other uses and now we have had to build to huge water containment lakes so that we can, for the time being, keep the Everglades on life support.

From the Everglades, we work our way to the west and New Orleans. All my life I have wanted to walk down Bourbon Street and listen to the music and now it is a reality. We rent a room in Le Pavillon Hotel just off the French Quarters. The hotel is celebrating its 100th birthday this year and it reminds me of spending the night in a museum complete with a doorman and bell boys.
The first thing we do the next morning is walk the four blocks to Canal Street and the beginning of the French Quarter. It is everything I had imagined. Wrought iron balconies, sidewalk cafes serving mouth-watering beignets. These delightful pastries are simply a square of dough that has been deep fried and covered with powdered sugar. We walked to Jackson Square, bound on the north by Saint Louis Cathedral and on the south by the Mississippi River. In front of the cathedral was a rag tag brass band playing the sweetest version of Little Liza Jane that I have ever heard.

As bad as we hated to leave New Orleans, we had reservations further down the road in San Antonio. This city was Janet's must-do because that is where the Alamo is. The Alamo is in the heart of Old Town San Antonio and has been immaculately restored. Originally named Mission San Antonio de Valero, it was built in 1724 and led a fairly peaceful life until the Mexican military stationed a cavalry unity at the old mission. The rest of the story we all know. Santa Anna's army surrounded the Alamo and for 13 days 100 brave men held off this army. Jim Bowie, Davy Crockett and William Travis were just a few of the many who died defending this small patch of ground. They won't be forgotten.
As with all things, Janet and I decided it was time to go home. In the 17 days we spent wandering hither and yon I learned a few things. On the cruise it is possible to see too small swim suits on some people. Conch fritters are great; eggs, Texas toast and grits are not so great. The 18-mile bridge that crosses the Atchafalaya Swamp in Louisiana is not a good place to be stuck in a 1.5 hour traffic jam. It is a very good idea to show up at the airport on the same day that your plane ticket is for. I never budget enough money for cab fares or long term parking.