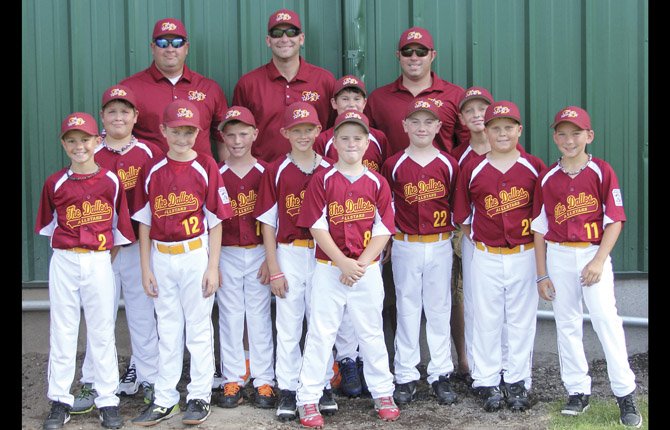 Needing to reel off seven straight wins in six consecutive games, The Dalles' 10 U All Stars had their work cut out for them if they were going to chalk up a state qualification.
Tuesday, that thought went by the wayside, as the Stars had their season cut short in a 14-1 final matchup against Hermiston in loser's bracket play at Lava Ridge School.
After losing 15-4 Sunday to Bend North, TD bounced back with a lopsided 13-2 triumph Monday over Jefferson County.
Heading into regional play this week, Stars head coach Greg Cummings felt as though it was going to be a stiff challenge for a team that had all but one player making an all-star debut.
"Regardless of what happens in Bend, I am so proud of these guys," Cummings said in an earlier interview. "They have worked so hard this season and for them to make it this far is credit to them as people and players."
Most of these baseball players take part in Little League and have an added level of competition in Junior Baseball Organization tournaments throughout the spring and early summer.
Led by the Minors classification's Most Valuable Player, Trenton Schacher, and Gold Glove recipient, Conner Cummings, the Stars have a few building blocks in place to hoist some hardware.
Isaac Anthony, Taylor Beeks, Taylor Routson, Schacher and Jake Dollarhide are players who can steadily improve to the point of a return regional appearance. Caleb Nelson, Colin Shubert, Jaxon Pullen, Spencer Guscette and Mathew Chudek possess the same gritty makeup and can raise their level of play through the years.
The goal is to further prepare for the future.
"This should be a learning experience for them," Cummings added. "Of course we want to win, but we want them to have fun and enjoy the moment. There are only a few that make it to this point."