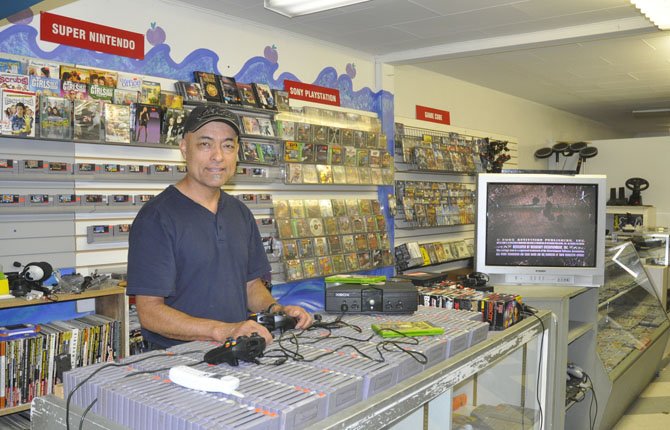 Microsoft's initial announcement earlier this year that its new Xbox One would require a daily Internet connection and essentially eliminate the ability of game owners to resell or share their games, or even play them on someone else's game console sparked a months-long furor in the gaming community until last month when the technology giant backed away from both requirements.
For business owners like Mel Mendez, who makes his living at Gameopoly in The Dalles selling used games and gaming equipment, Microsoft's initial plans would have been a painful hit to his bottom line.
But the changes in the industry are still making a painful impact.
"[Microsoft is] not the first one that's tried to do away with the middleman," Mendez said.
In many cases, gamers are buying their games online, paying the same price for a digital download that they would pay in a store for a new compact disc. Even old classics like Frogger and Mario Kart are being digitized so that gamers can get a taste of nostalgia with games from their childhood.
For businesses like Gameopoly, where physical cartidges and discs are bought and sold, that means less merchandise to sell.
"It's affecting at least 25 percent for me," Mendez said. "It would have been a lot more if Xbox did what it was going to do."
If Microsoft had gone forward with its initial plan, Mendez said the change would have eliminated thousands of workers in the United States at game resale franchises and individual businesses like his.
To compensate for the changing environment of today's gaming industry, Mendez is looking more toward the past, responding to the interest in video games and video game equipment as collectible items.
"It's becoming more and more collectible," he said. "Before, it used when people would plan, then they'd put it away in their closet and go to college and their parents would sell it in a yard sale. So now it's what they had so they look for it again." Some of the games, like the classic Mario Kart, have become a scarce item, garnering higher prices than the typical used game.
Mendez has also launched an Amazon store to try to expand his business.
"I can reach more people with some of the games we have to many of in the store and I know we can sell them easier," he said.
In addition to selling games, Gameopoly does a lot of buying and trading.
"People bring them to the store because they are upgrading and selling their games," Mendez said. "I'm the middleman."
Mendez also has used copies of current games, which can provide a more economical option for some games. Games new on the market typically sell for around $60. Game companies also often sell expansion packs, new maps, extra characters and other merchandise that keeps adding to the total outlay. Starting out with a used game that costs a little over half, or trading two discs for one can be a way to economize.
"It helps them and it helps our inventory," Mendez said.
Even so, Mendez says the disposable age is taking its toll on the gaming resale industry. Some video game titles may be gone from his store within five years.
"I'm always thinking ahead and trying to see what we should do to keep going and try to make a living, just like everybody else," he said.