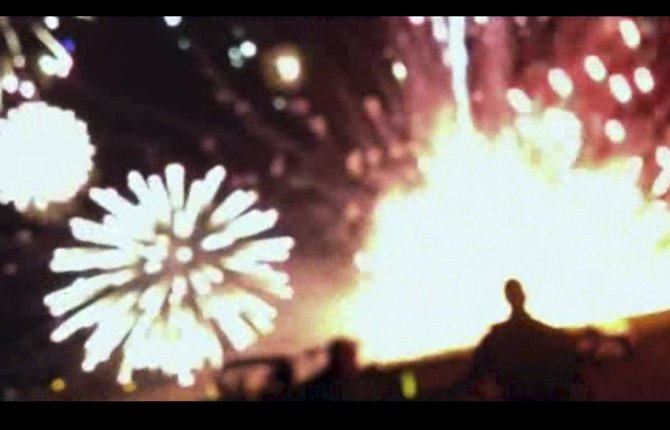 SIMI VALLEY, Calif. (AP) — As many as 10,000 Fourth of July revelers were just settling into their seats for the fireworks show at a Simi Valley park when a bright plume of red and white bursts spread across the ground, injuring 28 people and sending others fleeing for safety.
Police in the town northwest of Los Angeles were still investigating what caused Thursday night's explosion, but early indications suggest a wooden platform designed and built to hold the fireworks gave way and tipped.
"For some unknown reasons the structure that holds these ordinances collapsed and caused them to be firing into the crowd," Simi Valley police Cmdr. Stephanie Shannon.
Four people were listed in serious condition, but their injuries were not considered life-threatening. Sixteen more were taken to hospitals with minor to moderate injuries. The remainder were treated at the park where emergency crews, already on hand as a safety precaution, set up a triage area.