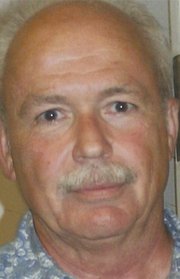 Wasco County flew flags at half-mast this past week for Allan "Al" Morrison, 64, a longtime veterans advocate and baseball coach, who died Tuesday, July 2, at his home in The Dalles, Ore.
"The veterans community is really, really mourning the loss of Al Morrison," said Mayor Steve Lawrence, a fellow Vietnam veteran, who worked with Morrison on veteran issues and will serve as host at a celebration of life Tuesday, July 9, at 11 a.m. at Quinton Street Ballpark. The family invites everyone to wear casual clothing.
Morrison worked as the veteran representative for the Oregon Employment Department, serving Wasco and Hood River counties, helping link veterans to a range of help from training in new skills to psychological help.
"You never tell them they came to the wrong door, because if you give them an incomplete answer you'll lose them forever," Morrison said in a 2010 interview.
He served since its inception on the county's Veterans Advisory Committee, working to oversee the Veterans Services office and get a fulltime physician for the VA Clinic adjacent to the Oregon Veterans' Home.
"For my money, he was the consummate veteran's advocate," Lawrence said. "He lived and breathed veterans and it wasn't unheard of for Al to be talking to a veteran and we'd find out later that veteran needed a place to stay. Al would take money out of his own pocket and get him a motel room. He never expected reimbursement. He was just connected with the veterans so much."
He was also knowledgeable and passionate about veterans rights.
"He was the one guy you could go to to ask about veterans issues or regulations and he always seemed to have the answer," Lawrence said. "Or if he didn't have the answer, he knew where we could get the answer."
After playing baseball at The Dalles High School, Morrison became a longtime baseball coach at all levels of baseball from Little League on up, including serving on the coaching staff of The Dalles Wahtonka Eagle Indians.
"After learning about Al's death, the baseball people were the first ones I contacted," said Wasco County Commissioner Rod Runyon, because he was such a stalwart within the baseball community.
Morrison was born June 25, 1949, in The Dalles to Earl and Lavilla (Gosson) Morrison.
He graduated from The Dalles High School in 1967 and attended Eastern Oregon College before joining the Army and serving in Vietnam. He later attended Columbia Gorge Community College before completing his bachelor's degree at Marylhurst College in 1993.
He is survived by his wife Marsha (Edens) Morrison; sons, Kevin, Greensboro, N.C., and Sean (wife Donna), Virginia Beach, Va.; grandson Robinson, Virginia Beach; sisters Kathryn Hutsell, Belfair, Wash.; and Judy Graves, Centralia, Wash.
A celebration of life is set for Tuesday, July 9, at 11 a.m. at Quinton Street Ballpark in The Dalles. The family invites everyone to dress casual.
In lieu of flowers, memorial contributions may be made to Babe Ruth Baseball or Veterans Helping Veterans in care of Les Cochenour.