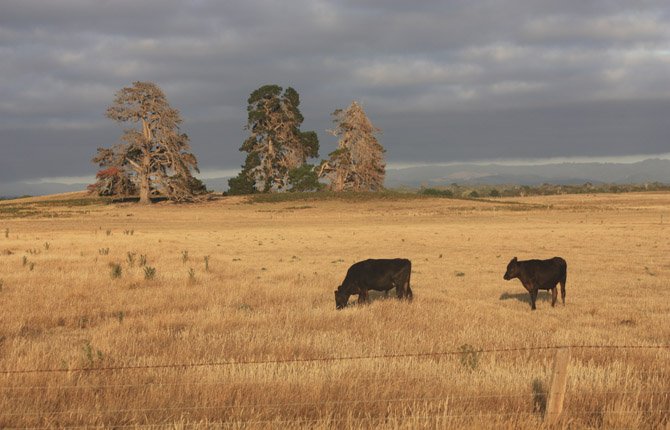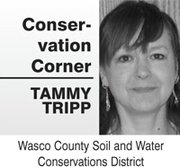 The biggest burden on any livestock producer is keeping their animals fed.
A well-managed pasture makes a difference for forage quality and quantity. It can also have a big impact on the farmer's bottom line by not having to provide supplemental feed.
Knowing how much pasture forage an animal needs and the amount of available forage is a big part of a successful grazing program.
There are several recognized types of pasture grazing practices centered on rotational grazing. Rotational grazing is typically organized around plant growth cycle for optimum pasture use. It involves continuously rotating livestock through small paddocks and is more labor intensive than continuous grazing. However, successful rotational grazing programs have shown many that it is a financially rewarding practice.
Continuous grazing with or without set stocking levels requires minimal labor, and can deliver good production if managed well. The down side is that if not well managed it can lead to over-grazing, loss of palatable forage, decline of native pasture species, slow vegetative rebound, and erosion through loss of cover. The rule of thumb to "take half" and "leave half," don't graze forage below 3 inches and allow the pasture to rest and recover makes good sense.
The one thing all these tools have in common is livestock fencing, water availability, and more intense animal management.
Adding a new practice can be a major undertaking for the average farmer. Not only does the farmer have to figure out what is best for his particular circumstance, it's all got to be planned and installed. Then he's got to integrate a whole new process into his existing operation. For the farmer who crops and raises livestock, making changes can have a huge ripple effect. However, a good animal-pasture management program can end up putting money in the pocket instead of taking it away.
This is where the conservation district can help. Conservation planning is what the district does. It doesn't matter how big your herd is or what kind of animals are grazed. District staff can work with you throughout the planning process.
District planners can do resource inventories, look at what type of soils are present, figure out how many animals the forage can support, and make recommendations for suitable grass species. This pre-planning assistance can take a huge burden off the farmer and help make the process that much more doable. Besides that, the conservation district and the Natural Resources Conservation Service both offer financial programs that can help the farmer plan and implement conservation practices.
The district manages the Small Grant (SG) Program offered through The Oregon Watershed Enhancement Board (OWEB) to help landowners with conservation projects. Types of projects funded through the SG Program include fencing, water development, pasture and manure management, water quality and conservation, habitat improvement, and other conservation-related land management projects.
For projects less than $5,000 cost share is 75 percent, for projects from $5,000 to $10,000 it's 50 percent. The grant cycle for the 2013-2015 biennium started July 1. Grant applications are accepted throughout the grant cycle until funds run out, so don't wait. Contact Anna Buckley, district watershed coordinator, at 541-296-6178 ext. 119, for application information. If you need help with getting your project planned she can put you in contact with a district planner.
The district also has a cost share program for small conservation projects that don't fit the parameters of traditional funding sources. Cost share is 50 percent, not to exceed $5,000. Information can be found on the district's website at www.wascoswcd.org under programs. OWEB also offers grants for large projects.
OSU Extension livestock professionals can also be drawn upon for assistance in managing livestock. As part of their mission of education, OSU has made available a number of award winning publications that get to the nuts and bolts of several livestock topics.
Part of the Living on the Land Series; these two-page publications are to the point, and written for the livestock professional and novice alike. Topics include: Spring Pasture Essentials, EC 1642; Pasture and Livestock Essentials, EC 1634; Winter Livestock Care, EC 1635; and Managing Manure, EC 1637. Links to these publications can also be found on the district website under Resources.