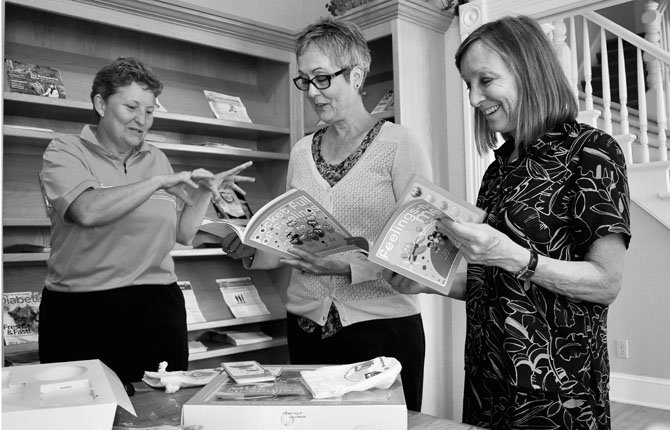 In early June, YouthThink and Child Care Partners, through a grant from Wasco County Commission on Children and Families, hosted four training sessions titled Pocket Full of Feelings.
Dr. Ann Corwin and Karin Lombardo led the training for 300 individuals representing Wasco County communities.

Pocket Full of Feelings is an emotional literacy project designed by Corwin and Lombardo. They have been partnering with parents to assist them in understanding that feelings drive the behavior they see in their children.
Realizing that behaviors are expressions of feelings, Corwin and Lombardo have developed a program to help parents learn specific ways to teach their children how to deal with the way they feel in order to transform their behavior in healthy ways.
Corwin's newest breakthrough created such positive responses from those who attended the sessions that YouthThink wanted to make sure that anyone who could not afford to purchase a kit would still have access to the kits.
Two hundred and thirty kits, made available through the grant, were distributed to educators, child care and foster care providers, counselors and medical professionals. Copies of the kits are now available for check out at The Dalles Library and PlaneTree Health Resource Center in The Dalles.
For more information, contact youththink.net, Debby Jones, 541-506-2673 or email pocketfulloffeelings@gmail.com.