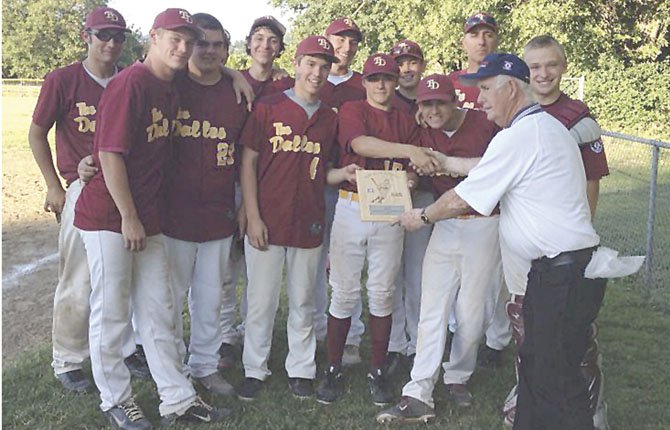 It is never a bad idea to start a winning streak right before one of the biggest stretches of the summer baseball season.
That is exactly what the 15U Babe Ruth All stars are doing right now, as they upended Clackamas in a second-game tiebreaker, 13-1 Monday night.
In those two games, the Tribe had their offense and pitching working for a 33-7 scoring margin.
"I think this team is really starting to play our best right before state," said Bryce Larson. "If we can stay focused and play hard, I think we can keep winning and maybe win it."
This team is loaded with talent on the roster with the likes of Taeton Harrington, Kellan Mathisen, Dylan DesRochers,
Cash Mathewson, Bailey Ortega, Colin Noonan, Bryce Belanger and Tanner Piekkola added depth in the outfield and infield.
Colton Walker, Larson and Dawson Reynier are the arms to count on in curtailing opposing offenses, while working in unison with catcher, Devin Wilson.
Payton Eaton, Alex McCall and Matt Strizich are swinging hot bats right now and have the ability to open things up if needed.
"I think our offense is one of the best out there," Mathisen said. "We all can swing it well. There are no weaknesses really, so we just have to go out to there and play like we have been playing."
Head coach Matt McCall likes the idea of taking his team to Baker City for a four-day, eight-team tourney July 17-20.
"This team plays so much better on the road than they do at home," the coach said. "I don't know what it is exactly, but I think they feel less pressure. They like having that underdog mentality whenever we go to other fields."
TD starts play at 5 p.m. on Wednesday, July 17.
After that, they play at 6 p.m. Thursday.
Top-2 in each division play Friday and Saturday.