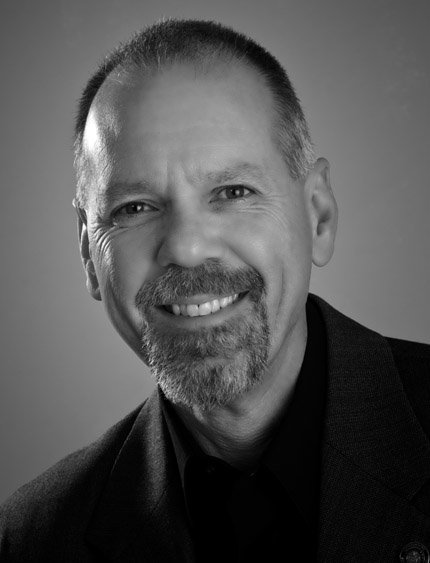 When John Huffman, a Ford salesman from Missouri, rolled into The Dalles 28 years ago looking for a job, one of the first people he met was John Mabrey, then general sales manager at Schultens Motors, who promptly hired Huffman to sell Fords here.
"We became good friends and got to know each other over the years," Huffman said. "I knew his political aspirations and it was fun to watch him, over the years, do pretty much everything he set out to do. I honestly didn't know I would kind of follow him in certain areas."
But follow him he did, into the Oregon House of Representatives six years ago, where he has served Wasco County as part of District 59 ever since.
Huffman, accompanied by his wife Korina, will head up the July 20 Fort Dalles Days Parade as grand marshal.
"We always do parades together," said Huffman of his wife, who will continue to serve on his legislative staff until her planned retirement later this year with 30 years of state service. She worked for the state circuit court in Washington before joining her husband's staff.
The Huffmans have done quite a few parades. On average, about 15 a year until redistricting cut the number of counties he represented.
Huffman worked briefly for Schultens, then Thomas Motors before taking a job with an upstart radio station identified as Q104 in August 1985. Within two months he was general manager of the station.
"Business is business," Huffman said. "To a certain extent it doesn't matter what the product is. It's all relationships, customer service and keeping good books."
Six years ago, on March 30, 2007, Huffman finalized the sale of the 100,000-watt radio station to a Covington, Wash., based firm, where it now serves the greater Puget Sound area.
During his years with the radio station, Huffman became involved in a number of community projects that shape today's landscape, including the Oregon Veterans' Home, which he worked on with The Dalles Area Chamber of Commerce's Economic Development Committee.
"I am passionate about the veterans' home," he said. Other veteran-related projects he has worked on include the community-based outreach clinic adjacent to the veterans' home, and World War II veteran memorial signage along Highway 97. He's currently working to get Vietnam veteran memorial signage for Interstate 84.
Huffman served in the Army before a fall injury cause him to suffer partial disability.
Other local projects Huffman worked on before joining the Legislature included the Columbia Gorge Discovery Center, the new The Dalles Middle School and Google.
"Those four [including the veterans' home] really stand out as projects that I helped make happen," he said.
Since joining the legislature, Huffman has also worked to secure $8 million in state funds for the Oregon National Guard's Fort Dalles Readiness Center and Columbia Gorge Community College. In the legislative session recently ended, he helped secure more than $7.3 million for the college's Innovation Center. That funding will require additional match funding. He also worked to secure additional funding for county veterans' services.
Huffman was first appointed to the Oregon Legislature in August 2007 to replace John Dallum, who had resigned earlier that month.
John and Korina Huffman have been married since 1987. Collectively, they have eight children, three from his previous marriage and five from hers.
They also have 14 grandchildren and the 15th on the way.