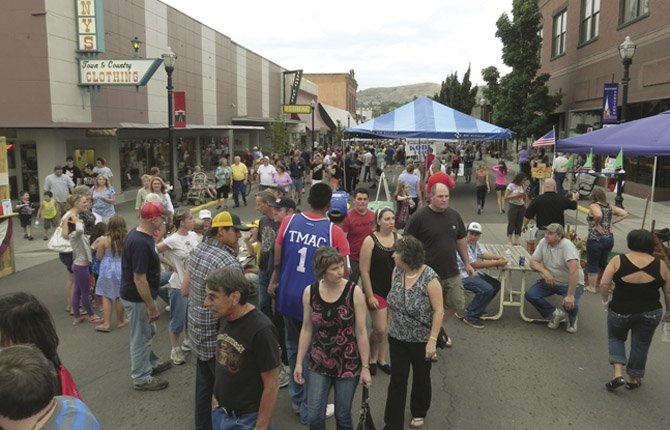 The Dalles — Jammin' July will live up to its name, jamming a whole lot of entertainment and activity into downtown The Dalles this Saturday, July 13, from 5 to 10 p.m.
"We just have a huge variety," said Barbara Pizzola, one of the event organizers from The Dalles Main Street committee. "We'll have as many vendors, if not more this year. We've still got people calling us.
Go Karts are new this year, getting the kids' activity block revved up at East Second and Laughlin Street in the former Honda sales lot.
Also new is the Chalk the Block sidewalk art event south of Second on Laughlin (see related story).
Party Masters will be bringing their blow-up bouncy houses to the party.
"The whole 500 block is going to be about kids," Pizzola said.
The Worship Band will be performing north of Second on Laughlin, as it has in previous years.
The event will also feature a lot of different vendors, with a number of new entries this year.
"We have a gal doing Wild Rags — western scarves — that's kind of fun," Pizzola said.
In addition to the downtown restaurants, some of which will be serving food street-side, Jammin' July will also feature a number of other food vendors. ACTS will have pizza and a new entry this year will be snow cones served by Dental Zone.
In addition to the Court Street main stage where Pristine Blue, courtesy of The Vault, will play country rock, a number of downtown vendors will be offering live music including Zim's Brau Haus, which will have live music in front of its business from Willy and Nelson. Clock Tower Ales will also have live music.
They and a number of other downtown bars will be hosting Crawling for the Cause, a pub crawl benefitting breast cancer causes (see related story).