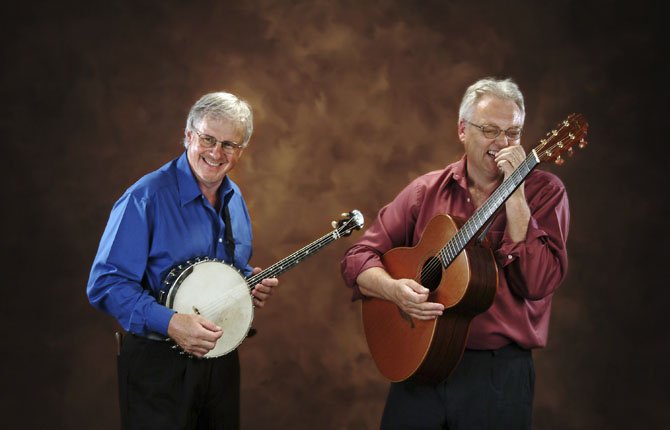 Men of Worth are the featured act at Heart of the Gorge … in the Summer concert Wednesday, July 17, at 5:30 p.m., at the Lewis and Clark Festival Park, First and Union streets in The Dalles.
The concert is a combination of programming by Rainier Billingsly of OutSideIn MusicProductions and The Dalles Area Chamber of Commerce.
"The Heart of the Gorge…in the Summer concert will bring a fun event to The Dalles in which the whole family can enjoy and kick back to in the Lewis and Clark Festival Park" says Cal McDermid, membership and events coordinator for The Dalles Area Chamber of Commerce.
Men of Worth are Scotsman Donnie Macdonald and Irishman James Keigher. Their songs are closely connected to their heritage. Macdonald sings some music in his native Gaelic, while Keigher brings time-polished pieces saved from the oral traditions of his native County Mayo.
"We could not grow away from those sounds," said Macdonald, "so we have preserved them as accurately and authentically as we can, in our performances. We entertain people with the real music of our regions; we have an ancient yet fresh musical story to tell."
The musicians, who met in California in 1985, each play a handful of instruments, among them mandolin, guitar, mandocello, banjo, concertina and bodhran (a handheld drum).
They have played concerts across the US, from Alaska to Texas. They also take guided tours to their own musical roots, leading folk fans to the western isles of Scotland and to Ireland's heartland to hear the real music of the isles.
Local opening acts will launch the event at 5:30 p.m. Men of Worth will open at 6:30 p.m.
Food vendors will be set up during the event. Also, Columbia Gorge area artists will present their arts and crafts for sale.
To apply to be an artist vendor, call The Dalles Area Chamber of Commerce at 541-296-2231. Vendors must be pre-approved to display in the market.