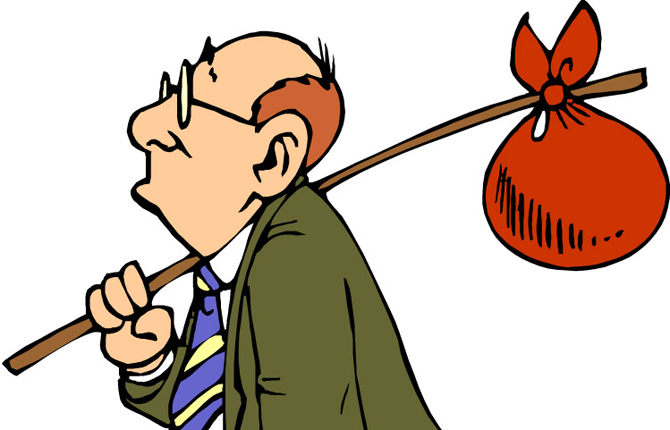 As unimaginable as it may seem to many, last week North Carolina became the only state in the union with no safety net for people facing long-term unemployment.
North Carolina lost its eligibility for the federally funded Emergency Unemployment Compensation program not because it slashed the number of weeks that unemployed residents could collect benefits, but because it cut the maximum weekly benefit by roughly one third, from $535 to $350. States that want the federal aid are forbidden from cutting weekly benefits, though the feds granted special exemptions to four states last year, while ignoring North Carolina's request.
North Carolina has the fifth-highest jobless rate in the country and the change means 71,000-plus long-term unemployed residents have lost the extended federal benefits.
While many pundits are describing this change as a catastrophe of major proportions, we are moved to wonder what will happen as a result of this social experiment in which North Carolinians are the unwilling guinea pigs.
North Carolina isn't the first state to cut its unemployment eligibility to below the 26-week federal standard. Georgia, Florida, South Carolina, Illinois, Michigan, Missouri and Arkansas all have limits of between 18 and 25 weeks.
When nationwide unemployment insurance became available in the 1930s, the benefit was only 16 weeks.
South Carolina and the others made their decisiosn as a way to maintain program viability. When Gov. Pat McCrory signed the measure in February, he said the state already owed the federal government $2.5 billion for a loan it took out to keep its program solvent.
Reductions have prompted protests, but have also helped the states pay down their debts.
According to Stateline, the daily news publication of the Pew Charitable Trust, states still owe the federal government more than $21 billion for loans they took out to replenish their funds, according to recent federal data. California is the biggest debtor at $8.6 billion.
The question for these states is: What will happen to all those unemployed workers?
Will they have to go back to work sooner, even if it means taking lower wages?
Will they have to look for jobs in states that have better employment prospects?
Will they face the unpalatable possibility of having to appeal to friends, relatives or their local community, rather than the more agreeable alternative of taking money from a faceless taxpayer-funded bureaucracy?
Might North Carolina and its fellow states lose a culture of institutionalized joblessness?
People who remain jobless for months on end often face biases from prospective employers, who view their lack of a job for so long as an indicator that they may not actually want to work at all.
A government that promotes the acceptance of long-term joblessness — and long-term dependency in general — may do its citizens more harm than real benefit.
While some level of safety net is vital to protect the elderly and infirm — and to shore up the national economy in times of strife — we can't help but think long-term payments for unemployment lead to the erosion of personal sense of industry and the skills needed within a productive society.
Over time, it has also eroded the idea of interdependence as the solution for dependence: the private family and community support network that was the main way people coped with joblessness before 1935, when President Franklin Delano Roosevelt signed the Social Security Act into law, establishing the provisions for old age insurance, welfare and unemployment insurance.
That said, it's important to remember that, in addition to institutionalizing dependence, government programs have also served to institutionalize the greed within the corporate world that has caused much of the world's recent — and past — economic destabilization.
Workers aren't the only entities receiving government handouts. Corporations that intentionally take imprudent risks to maximize their profits — and prey on working-class individuals through predatory sales practices — have in too many cases been able to get federal relief when their profit-hungry schemes collapse, as every Ponzi scheme eventually must.
In this scenario, citizens are the unwitting dupes, forced to pay handsomely — both in taxes and in unemployment — for the bad deeds of unaccountable corporations.
Americans aren't guaranteed a paycheck or a certain standard of living, just because they are Americans. Work as the means to a stable life is a founding principle of the American ethic.
Where Americans do deserve stronger protection is from exploitive companies that take all the public benefits they can gain while acting against society's best interest by holding jobs hostage.