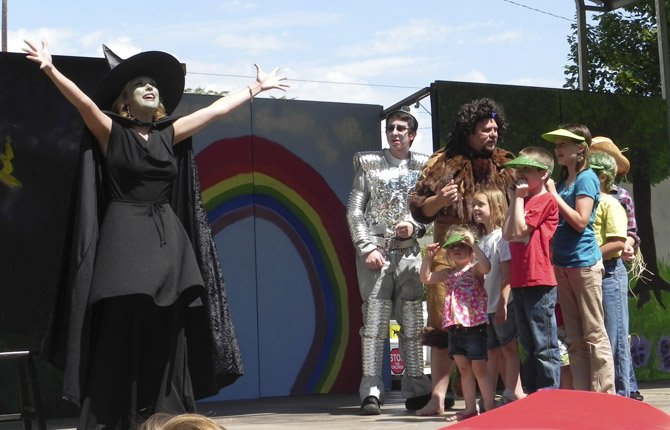 Free plays return
Free Plays in the Park return again this year with "Briar Rose," Saturday, July 20, at 1 p.m. at The Dalles City Park.
A second performance is planned for Saturday, Aug. 10, 11 a.m., again at City Park. The performances are a joint production of the Theatre Company of The Dalles and Northern Wasco County Parks and Recreation, directed by Jordan Jachariasen and sponsored by Dean Dollarhide State Farm.
This audience participation play is geared toward children, but the whole family is welcome to enjoy this timeless tale of Sleeping Beauty. Bring a blanket or lawn chairs for seating. A barbecue lunch will be available for sale from The Dalles Moose Lodge.
Despite warnings from her mother, Briar Rose touches the thorns of some roses given to her by that devious 13th fairy. Consequently, she and the rest of the royal family fall asleep for 100 years.
Two doomed princes fail to get past the hissing, growling briar bushes (created by children from the audience) that protect the palace where the royal family sleeps.
All these royal efforts are futile until a prince shows up with his side-splittingly funny bodyguard, the two-headed troll. It's "back-to-back" nonsense as the two heads drive the prince mad by finishing each other's (and his) sentences, encouraging him to kiss Briar Rose.
Did we forget to mention this prince has a serious kissing phobia?
For more information about the upcoming performances, call the parks district at 541-296-9533.