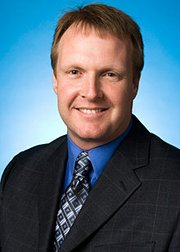 PORTLAND, (AP) — The Energy Department has named a new acting administrator for the Bonneville Power Administration.
The department informed BPA employees by email Monday that acting Deputy Administrator Elliot Mainzer was named to replace Bill Drummond.
Drummond has led the agency since January after long-time administrator Steve Wright retired.
The Oregonian reports the Energy Department provided no reason for the move.
Drummond's fate is uncertain, according to BPA officials.
The BPA sells power from 31 Columbia Basin dams and a nuclear plant, and it operates the high voltage transmission system in the Northwest.