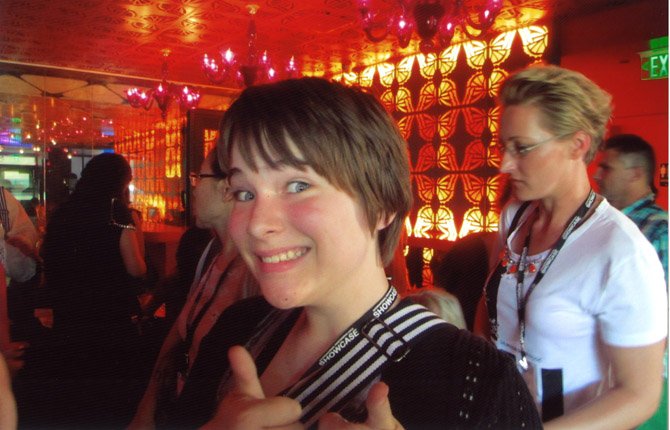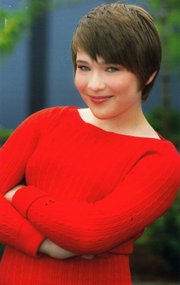 It may sound like every preteen girl's dream, but it actually happened to 11-year-old Covenant Christian Academy student Hannah Gorton: A woman approached her in the mall and told her she had the right look to become a model.
The woman, a recruiter for Barbizon Modeling School's Portland branch, told Hannah's mother that she should bring Hannah in for an audition. She did, and Hannah got a warm reception.
"The lady looked at my headshots and said 'You're very photogenic. I'd love to do some commercial shots with you,'" Hannah said.
Her mother Kelly and grandmother Marilyn said they had always thought she had something special, so they weren't surprised when she got accepted to the modeling and acting school. They started driving her to Portland two Sundays a month to take classes in improvisation, runway techniques, audition tips, posing for photos and more.
"The whole thing really built up my confidence," Hannah said.
Marilyn said one thing she really liked about Barbizon was that the school didn't try to dress her 11-year-old granddaughter up in five-inch heels or miniskirts.
"They really stress making things age-appropriate," she said. "No alcohol commercials, no lingerie, nothing like that."
More recently, Hannah's attendance at Barbizon gave her a bigger opportunity: attending the International Performing Arts Showcase in Los Angeles on June 27-30.
There Hannah and other young performers trying to break into "the business" mingled with Hollywood agents, participated in workshops like "How to Make it in Hollywood," strutted their stuff on the runway in front of talent scouts and auditioned for spots in commercials, sitcoms and soap operas.
"It was very exciting to watch," said Kelly, who chaperoned Hannah on the trip to Los Angeles. She said watching her daughter audition for real acting jobs made her a proud mother.
For one audition, Hannah tried out for a Cheetos commercial, putting her own spin on a short monolog about why she loved the snack food. She didn't get any callbacks but said she was told not to be too disappointed because it was her first time at the showcase.
She said even though she didn't get any job offers, she enjoyed the whole experience, especially the after-hours parties at places like the Conga Room, a hip club co-owned by Jennifer Lopez.
"All the parties I went to were probably the coolest parties I'll ever go to," Hannah said.
Kelly said she had a great time as well and particularly enjoyed seeing the talent of the young performers at the showcase. She is glad Hannah got a chance to attend.
"It was good for her to get out and experience other things outside The Dalles," she said.
That being said, Hannah probably won't be going to the next showcase in January. Even though she had a blast, getting an inside track into the modeling and acting industry came with a hefty pricetag: $2,000 for a semester of Barbizon Modeling School classes, $7,000 for entrance into the showcase plus money for runway clothing, headshots, airplane tickets and more.
Some parents have complained in the past that Barbizon and other modeling schools are a scam. Critics say they will tell any girl she has a special talent as long as her parents will pay the hefty tuition.
Barbizon has pushed back against those allegations, saying they do reject applicants and pointing to a list of alumni who they say used the connections they made at Barbizon's showcases to land jobs on the Disney Channel, in movies like Red Dawn and as a Vogue cover model.
Hannah said she hopes to become one of those alumni who successfully broke into the business. Her first choice would be to be on television because starring in a show is more stable work than filming movies.
"Doing something on TV, it goes on for a lot of episodes," she said.
Marilyn said she talked to a local woman whose son models for Nike catalogs and Fred Meyer advertisements. She said she thinks it might be good for Hannah to start out on a similar route where she could stay in Oregon for a while.
But Marilyn, a former New Yorker, said if Hannah needed someone to move with her to Los Angeles while she worked as a child actress, she would move to the big city with her "in a heartbeat."

If Hannah got a job offer from an agent who got her résumé at the showcase, would she be ready to leave her friends and family in The Dalles and move to Los Angeles to start a new life in show business?
"Heck yes!"