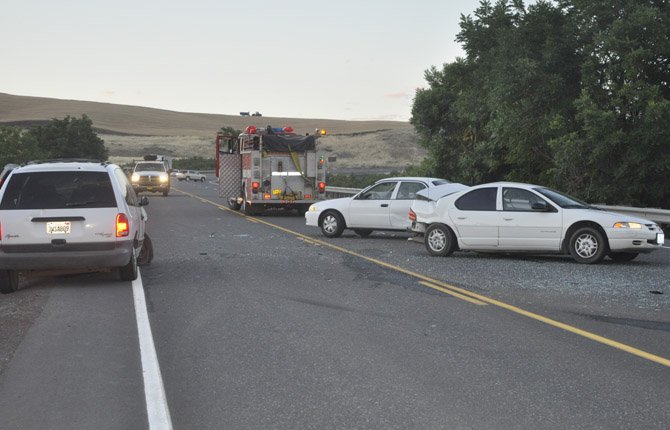 The Dalles — A three-car, six-injury accident blocked Highway 197 early this morning starting around 5 a.m.
Five of the injured people were placed on backboards and stabilized before being transported to Mid-Columbia Medical Center, while a sixth injured man walked up to the ambulance and was transported, said Chief Bob Palmer of Mid-Columbia Fire and Rescue.
The three vehicles were transporting workers to Omeg Orchards, said owner Mike Omeg at the scene. He did not know the extent of the injuries.
Skyline Hospital's ambulance assisted with the transport. Oregon Department of Transportation was also on scene. Law enforcement had not yet arrived.