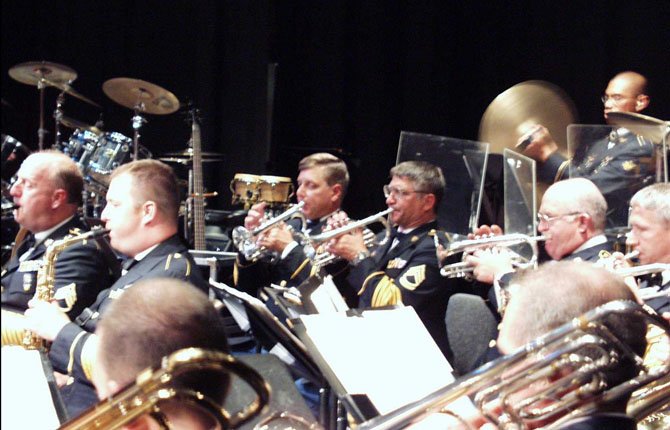 "Oregon's Own" 234th Army Band will perform Sunday at The Dalles Civic Auditorium.
Admission is free.
Mayor Steve Lawrence said it is appropriate to have the military ensemble play in the Civic, 323 East Fourth Street, because it was built as a memorial to veterans. The concert will take place July 21 at 2 p.m.
"This is a quality band that represents Oregon's military in the infest tradition. They are very talented," he said.
The band comprised of more than 40 soldiers is considered the Oregon National Guard's "ambassadors" and on a summer tour, with a total of 12 stops in two weeks. Chief Warrant Officer Ashley Alexander and Staff Sergeant James Cameron conduct a program with a wide variety of songs.
On the program are the expected patriotic numbers, such as America the Beautiful and Stars and Stripes forever. But the band will also play music from the film "The Incredibles" arranged by Michael Giacchino and Aaron Copland's "Hoedown from Rodeo."
Featured throughout the program is the "Brass Ops" brass band, the "Article 15" rock band, and "General Dischord" woodwind ensemble.
The band was organized in 1919 and has seen duty in the Pacific during World War II and awarded several citations. Members of the group hail from all across Oregon and Southwest Washington and meet several times monthly to rehearse music and participate in military training. In their civilian lives, band members serve as professional musicians, educators, contractors, engineers, firefighters, business owners, and students.
Many members of the band began their military careers on active duty, in both musical and non-musical units, and several have served in Iraq or Afghanistan.
While primarily a musical organization, the 234th Army Band has been called upon to serve in the capacity of disaster response and humanitarian relieve. Most recently, members were deployed to New Orleans to assist with relief efforts after Hurricane Katrina.
More information is available about the band at www.234tharmyband.com or www.facebook.com/234tharmyband