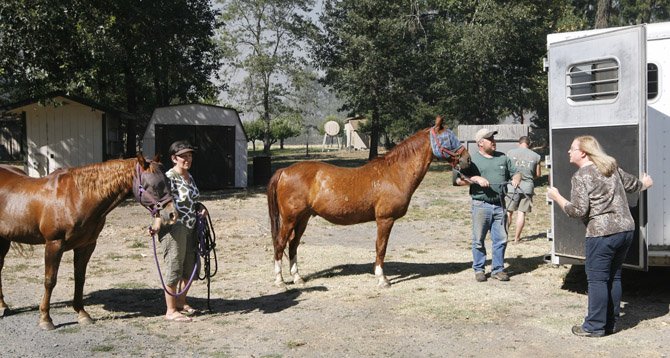 GRANTS PASS, Ore. (AP) — A wind-driven wildfire near the rural Southern Oregon community of Williams raced across half a square mile and destroyed one vacant home and several vehicles Friday before fire crews got the upper hand.
By Friday evening, the fire that burned about 400 acres was considered 75 percent contained, said Brian Ballou, an Oregon Forestry Department spokesman.
As many as 150 homes were considered threatened earlier in the day, said Don Hickman, a Rogue Valley Incident Management Team spokesman.
About 75 people were believed to have left their homes but some were returning Friday night, Ballou said.
Four air tankers dropped retardant on the blaze while five helicopters dropped water, the spokesman said.
"It was pretty exciting until 5 p.m. when the wind slowed down and the fire got into a large grassy field," Ballou said. "We were able to use bulldozers and cut off its head and use the five helicopters to drop great big buckets of water."
One firefighter was treated at the scene for heat exhaustion, Hickman said.
About 120 firefighters planned to work through the night, mopping up hot spots and finishing fire lines, the spokesmen said.
Gov. John Kitzhaber authorized the state fire marshal to send additional firefighters and equipment.
The fire started Friday afternoon, Ballou said.