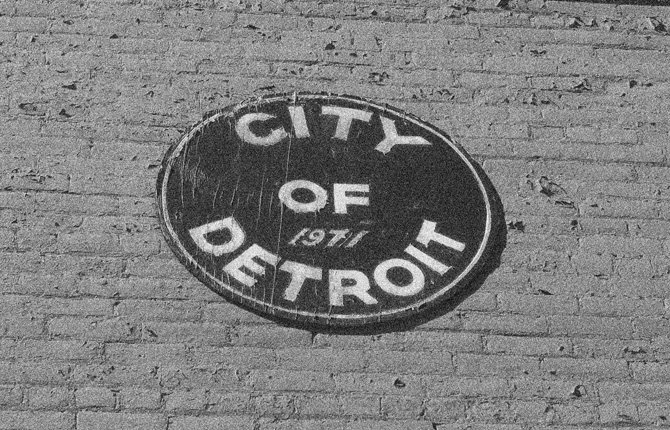 As Detroit prepares for its bankruptcy hearing Wednesday, major metropolises all over the country are asking the same thing: How do we make sure we're not the next Detroit?
The answer, it seems, is two-fold: Don't be afraid to make tough decisions, and when you do make them, take into account which ones will hurt the fewest people in the least painful way.
The beginning of Detroit's trouble was not its fault — when the auto industry began closing down plants, it was inevitable the city's tax coffers would shrink. But once a government entity gets hit with a crisis like that, how well it fares depends on the ability of its leaders to head off the problem early with unpopular cuts before truly painful sacrifices become necessary.
Unfortunately, decision-phobia seems to be running rampant through our country's political class today, but not making a choice is a choice in itself. Years of cowardly politicians who knew that they could fob off Detroit's demise on future elected officials helped guarantee that the city would eventually hit rock bottom.
As Detroit columnist Doron Levin wrote, the city "stumbled over a period of decades into irreversible insolvency because its elected officials dithered and dissembled and argued, instead of undertaking tough measures to close fiscal gaps. In truth, the city's financial liabilities were created by the very people who should have been resolving them: One administration after another promised wages, job guarantees and pensions to city workers that were simply unsustainable."
Public unions compounded the problem by refusing to make concessions. The city is by far Detroit's largest employer, but its workers didn't believe they needed to share the pain. If their health insurance, pensions and other unfunded labor costs were bankrupting the city, well, that wasn't their problem.
Unfortunately those workers now stand to lose a lot more than they might have had they been more willing to bargain when the city got an emergency manager willing to make hard choices.
Of course, being willing to make tough decisions is only half the battle. The other half is knowing which sacrifices are the smartest, and Detroit hasn't been very good at that either.
The city has slashed its police department so much that the average emergency response time is 58 minutes compared to the national average of 11. Forty percent of the city's streetlights no longer work. Waits for the bus are extremely long and other city services are also inferior.
Yet the city ignored the consultants who recommended the city stop paying its council members a full-time wage and cut some of their support staff — four to eight people assisting each councilor, as compared with zero to three in similar cities.
When the state of Michigan offered to lease and manage the city's Belle Isle Park for 10 years, saving the city $6.2 million per year and allowing needed improvements to be made, the city council rejected the offer out of hand because it would "break the spirit of the city" to turn Belle Isle into a state park. The council also refused to sell any of the paintings it owns at the Detroit Institute of Art, even though value of the top 38 of the 60,000 works is estimated at $2.5 billion.
Art is important. Parks are important. But people are more important. Most Detroit citizens would likely be willing to sacrifice a Picasso or two if it meant smaller cuts to their pensions and more safety. Amenities like a good art museum make the city more attractive to new residents, but not if residents are paying an arm and a leg to the city and getting terrible service in return.
Many other elected officials, from Congress down to small city councils, have been making similarly poor choices for years now. If they don't heed this canary in the coal mine, this won't be the last meltdown to make headlines.