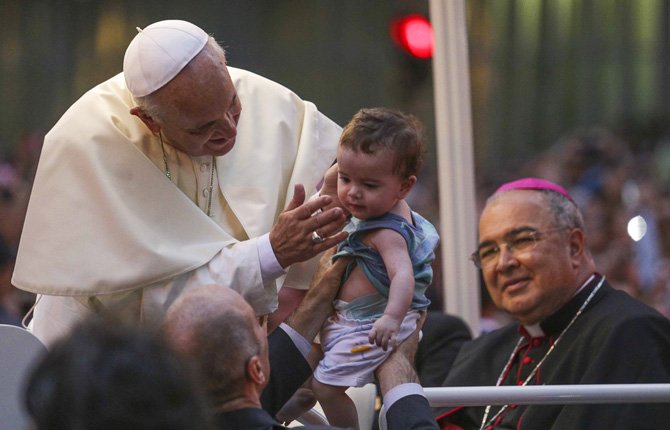 Cleveland kidnap case spurs worry
EAST CLEVELAND, Ohio (AP) — The soul-searching has begun in and around Cleveland — again — as the chilling details emerge from the latest missing-women case to send a shiver through the metropolitan area.
A registered sex offender was charged Monday with murder and kidnapping in the slayings of three women whose bodies were found in plastic trash bags in a run-down East Cleveland neighborhood. It is the third major case in four years of multiple killings or abductions to haunt the Rust Belt metropolis.
"I do think we have to ask ourselves as a community the larger question: Why here, and what can we do to better understand the conditions that fostered this savage behavior?" said Dennis Eckert, a political and urban-policy consultant and former Cleveland-area congressman.
Some civic leaders say the explanation lies in the disintegration of neighborhoods, plus a general mistrust of police — conditions that make it easier for a predator to kill without others noticing anything or reporting their suspicions.
N. Korea halts launch site work
SEOUL, South Korea (AP) — North Korea has stopped construction work at a site meant to launch bigger and better long-range rockets, a possible sign that Pyongyang is slowing or even halting development of larger rockets, according to a new analysis of recent satellite imagery.
The sight of unfinished roads and grass growing from the foundation of a large new rocket assembly building could be welcome news for Washington and others who see Pyongyang's nuclear and missile work as a threat — though it is unknown if the work stoppage is only temporary.
Another unknown is why North Korea about eight months ago stopped construction on the launch pad, rocket assembly building and launch control center at what was intended to be a major new facility at the Tonghae Satellite Launching Ground on the northeast coast, according to analysis provided to The Associated Press by 38 North, the website for the U.S.-Korea Institute at Johns Hopkins School of Advanced International Studies.
FDA hits fake diabetes products
WASHINGTON (AP) — The Food and Drug Administration is cracking down on more than a dozen companies that market illegal treatments for diabetes, ranging from bogus dietary supplements to prescription drugs sold online without a prescription. All of the products aim to cash in on the country's diabetes epidemic, which affects nearly 26 million Americans. Regulators worry that consumers who buy such unapproved products could put off getting legitimate medical care, which could exacerbate medical problems.
The FDA sent warning letters to 15 companies, both in the U.S. and abroad, ordering them to stop selling diabetes treatments which violate U.S. drug laws.